Moto recently brought about two additions to it's portfolio's; the G4 and the G4 Plus, probably the successors to the Moto G 3rd generation which was a huge success, and both the G4 and the G4 Plus didn't prove to be disappointing. Though we didn't have the G4 for showcase, I had a little bit of time to spend along with the G4 Plus and these are my initial thoughts on the latest release.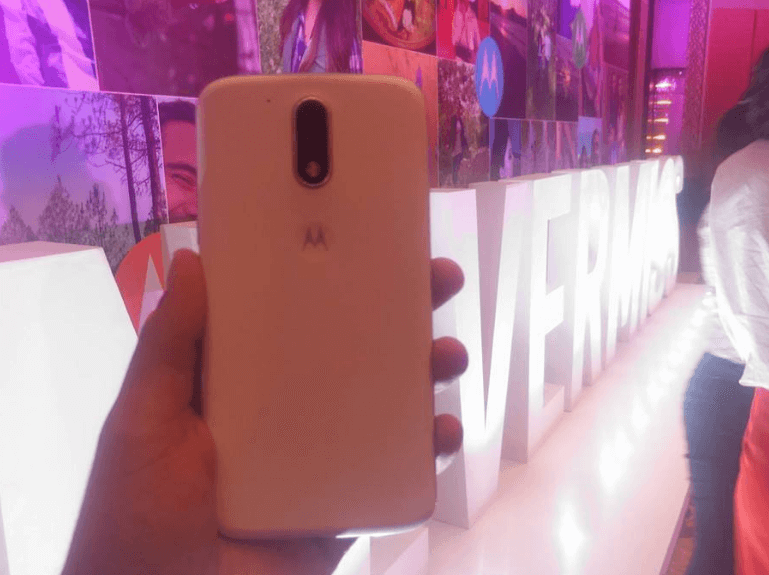 The Moto G4 Plus comes with a 5.5-inch display with 1080 x 720 pixels of resolution, and comes with Corning Gorilla Glass 3, so that, IT DOESN'T BREAK! It runs on the Snapdragon 617 SoC. The screen looks really really good, just like the previous generation Moto G. The design, here about, has improved to a great extent. We're having the same rounded edges over here but the dimple intensity and stripes on the back have been changed too, however there still are those stripes.
The Snapdragon 617 works like a charm in the Moto G4 Plus. I tried out multi-tasking with it and I can say that it handles it all really very well. Several games, AnTuTu benchmarks, settings panel, camera, all opened at the same time, and thumbs up, just too good!
The Moto G4 Plus comes with a extraordinary 16MP camera on the back and a comparatively poor 5MP front-facing camera. The selfie camera just does the fill, but the rear camera is really very good. The images it's capable of capturing are full of details, quite clear in nature and one can record videos on 1080p and in HD. The battery of the Moto G4 Plus isn't any special; 3000mAh with mediocre standby, but it's TurboPower capacity seems really special.
Though I couldn't get ample amount of time, but the company says that one must charge the Moto G4 Plus for 15 minutes under TurboPower and it'll last for almost 6 hours, now I gotta test it fully to find out how much of it is true (PR, you know what I mean). Anyways, so far so good!
One of the prior differences between the Moto G4 and the G4 Plus is the fingerprint sensor, G4 doesn't have one, but G4 Plus has, and though it's placement, right in the bottom isn't good, it works like a charm! You can add up maximum 5 fingerprints in it and it opens up the phone in a fraction of seconds.
The Moto G4 Plus is a good flagship, no doubt, but it got to struggle in midst of competitors like Redmi Note 3 or Le 1S, but if at all I'm asked to prefer something for say about 15,000 bucks, this would be my pick!