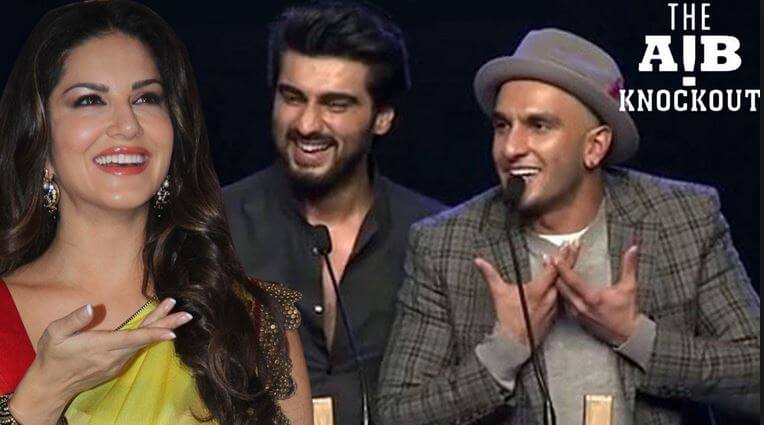 Opps…I'm bit late for this but yes, I can guarantee, if you're against the show or you think it was all fine, you gotta read this! Here's an exclusive open letter to those 'Controversy Makers' who can't stop!
"Dear 'controversy-makers,' all I would say to you guys, STOP IT, JUST STOP IT!
I mean it has almost been a month since AIB has conducted that roast and the issue is, people are still making issues out of it, and that too just for fun! How stupid. One after the other, every celeb is speaking out. I don't mean that spreading out one's feelings isn't wrong, but making judgments over what one feels is simply a waste of time, and then criticizing it leads to only chaos, nothing else. Taking an example of Aamir Khan, he said that using such abusive words, and that too in front of such audience was extremely disappointing for it, but as per the perfectionist making decisions over it doesn't make out any sense. Whereas on the other hand, renowned comedian Russell Peter asked Aamir Khan to shut up.
Though I am not at all interested in such vulgar shows, I just watched a 2-minute clip of it, in order to get reference and come up on a decision of my own and trust me, I didn't find it worth-watching even for 30 seconds. I mean, what was the sense of using such abusive words in such a big language. I honestly feel this and won't like to get any regards for it. Now, the thing I wanna say is that AIB has accepted their mistake, and that they have promised such a thing won't happen again. Now, all we gotta care of is, AIB doesn't repeat such abuse, and we don't make out an issue out of it, because it's a fact, MAKING A CONTROVERSY WON'T HELP OUT ANYONE. Let's decide, be a bit sensible, and act better.
Hope you guys will understand and support the right thing."
Divyansh Peswani