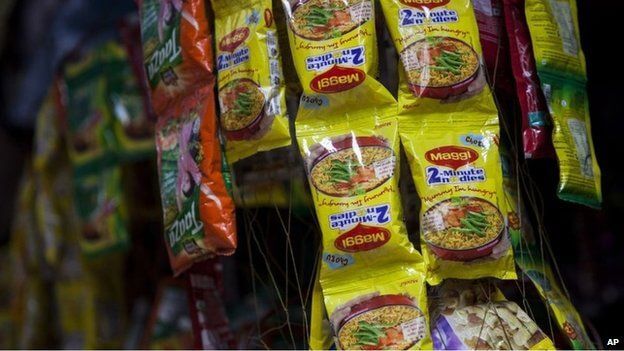 Nestle has reportedly planned to destroy it's most famous snack Maggi which totally worth more than $50, following the ban of this food due to lead and MSG elements found during observations.
"There will be additional costs to take into account, for example bringing stock from the market, transporting the stock to the destruction points, destruction cost etc. The final figure will have to be confirmed at a later date," Nestle said.
India's food safety regulator has said that these noodles are unsafe and hazardous for people and accused Nestle for playing with their customers' health and citing the food laws. The company owns 80% of India's instant noodles market and has been defending it's product, claiming it to be safe since when it has been banned.
Nestle challenged this ban in Mumbai's high court and "raised issues of interpretation" of India's food safety laws. Paul Bulcke, the global executive officer for Nestle said that they have not added any MSG or lead particles in the noodles. "The chemical occurs naturally in some of the ingredients used in making the noodles," he added.
After getting a red chit from India, the noodles were inspected and tested in numerous nations. The noodles came into being in 1983 and since then have been one of the most popular snacks, probably was found in every corner shop!