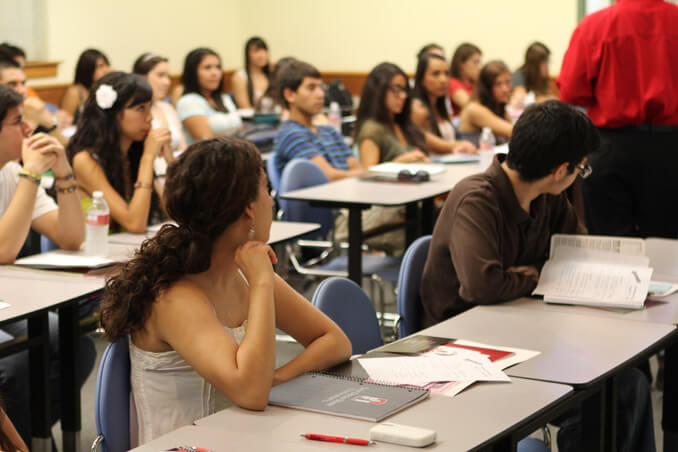 The Uttar Pradesh government has recently put up a ban over friendships between teachers and students in the state's schools – at least not via Internet mediums.
The secondary education department of India has asked teachers teaching in high or intermediate schools not to interact with their students via Social Media websites. And that if the teacher wants to befriend with the student anyhow, he/she has to get a prior permission from the school department.
This controversial decision came about from the state government after the recent case of a XI standard student, when he was jailed for sharing on a social networking site something which a senior minister Azam Khan did not approve of.
The guidelines have been marked under six heads, which includes how to ensure secured school premises, safe travel of students from home to school, ensure balanced behaviour of teachers and other educational staff and awareness and co-ordination between students.
The decision says that the school should install CCTV cameras at the main gate, outside principal's room, in the play ground, corridor, and at the place from where students go after the school.
Some co-education schools having easy and harmless mixing between boys and girls are more worried, since it is the students who feel the guidelines on teacher-student friendship are 'pointless'. A student of such a school in Lucknow said that his favourite teachers and even the principal were on his friends' list, and there was no reason for him to 'unfriend' them.
As per Padam Kirti, a High Court advocate, "these guidelines would be difficult to implement and it is also debatable whether these will act as a deterrent for teachers who were inclined to indulge in mischief."
"The contravention of such guidelines involving online activity is broadly governed by section 66 (A) of IT Act, and the Supreme Court is seized of the matter regarding action under this Act," continues Kirti.
Principal secretary of High School Education department, Jitendra Kumar said:
"We took the initiative to form these guidelines after Supreme Court, while hearing a PIL, directed all the states to inform it about the steps taken to control such incidents".
"We can withdraw their recognition. In case of schools of other boards, we would write to the respective boards," said Kumar