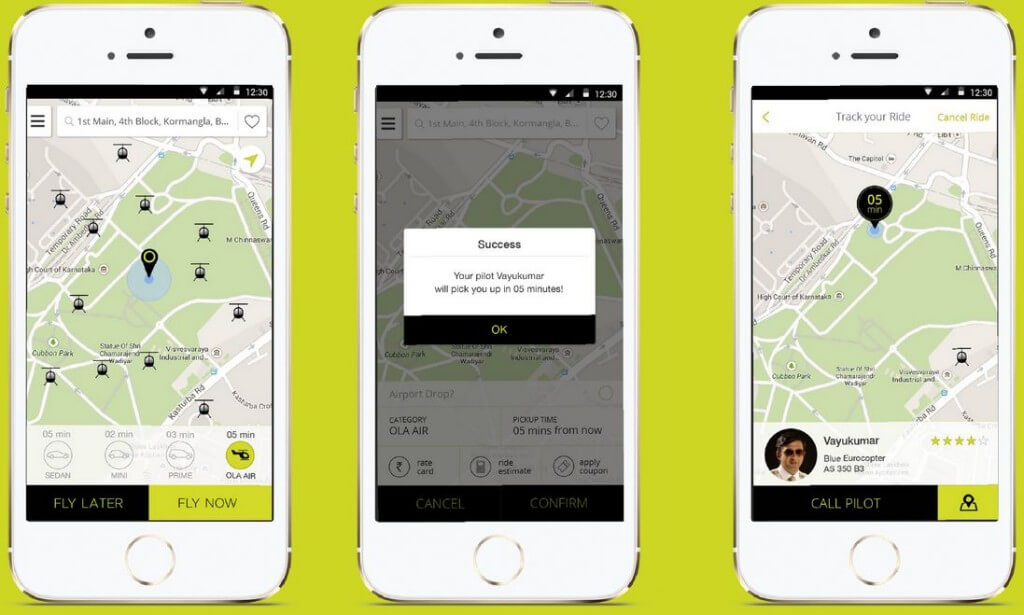 India's biggest Cab provider unveiled Ola Cafe, about a month ago, that helps you order food within 20 minutes and now, the startup is set for another launch! And it's none other than, Ola Air!
With the Ola Air, you can book a helicopter with your free Ola app, which is available for Android, Windows and iOS download. Tariff for helicopters starts from Rs 499/hour! As soon as you'll book your flight, you will get a message straight to your phone stating that your pilot is about to air-pick you in xxx minutes. Isn't that cool!
Some remarkable features of Ola Air
Track your helicopter ride in real time
Choose your pickup location
Get pilot details
Door-to-door pickup
With Ola Air app, you can also request entertainment videos, a romantic candle light dinner, choose transit music, and a lot more. Also, you can pre-book your meal before going for a ride.
A message from the CEO
Want to know more about this new launch? Visit the official Ola Air website!
A special note
If you aren't dump enough and haven't closed the tab yet, Happy AFD!