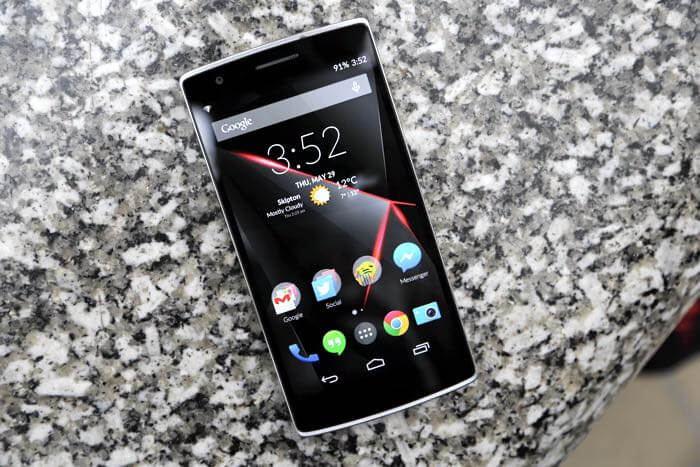 The month of June began with an impressive sale pitched by OnePlus where they offered OnePlus One 16GB Model for just $249 and the 32GB model for $300. However, many people didn't know or couldn't grab it that time. But don't worry, because OnePlus have made this price permanent!
The 16GB model will now cost $249 and the 64GB model will cost $299….until the electronic giant launches a new model in the market. The company says that its costs have come down, so it's feasible to continue offering this price. On one hand, where OnePlus have reduced their prices, they also announced that they have now partnered with Dropbox. And here's how this partnership is going to help you out! You'll get a free subscription to the 1 year version of OnePlus One 64GB model worth $299, and all this will totally cost you $349.
The reason why it's a profitable deal because OnePlus One 64GB costs $299 and Dropbox Pro 1 year bundle worth $99 i.e. totalling to be $399 but you're getting all this for $349! The major reason why OnePlus reduced their flagship's prices is probably the expected competition coming closer with the release of OnePlus 2, Idol 3 and ZenFone 2, which will surely dominate the low-price market. Let's see who emerges as the champ!
Here's an official statement made by OnePlus about this price reduction:
We've said before that we're not making money with the One, but we've decided to experiment with our pricing this week. For the first time ever, the OnePlus One in 64GB Sandstone Black and 16GB Silk White will be available at a new price (starting from $249) in a series of flash sales.

Our Flash Sale experiment will last all week, June 1-7. Times will vary every other day, so everyone around the world will have a fair chance to buy.