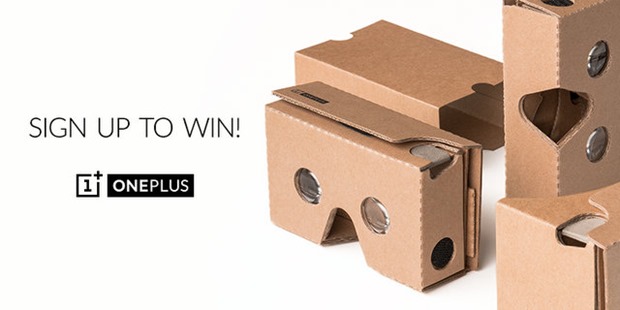 No doubt Virtual Reality is the next big thing when it comes to 3D Content and experience gaming in true means. The Virtual Reality cardboard received a lot of appreciation from many people for it's unique concept. However, this is nowhere new as the idea of VR Cardbaords first came in early 1950s in a science fiction and since then, the idea has grown tremendously.
OnePlus announced to release their latest flagship, OnePlus 2 on July 27 in Virtual Reality clearly showing how much they are interested in VR. The Cardboard 2.0 is being made with almost all the norms and specs that were given at Google I/O 2015, and the design is a little modified, with the velcro strapped around thick material for extra durability.
Another feature which I felt very excited about it was that one can utilize the VR Cardboard on any device and experience 3D Effects. The OnePlus VR Cardboard will be available in the Indian market at Rs. 99 only at Amazon.in. As per the company's blog the VR headset will go on sale in India starting from the third week of July 2015.