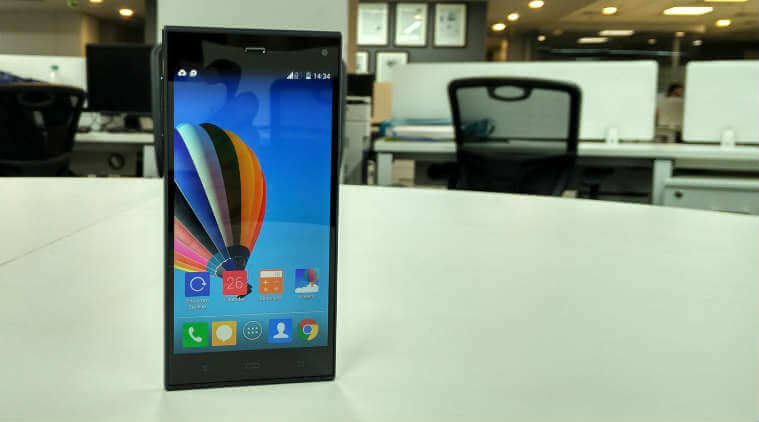 One of the leading mobile retailers in China, Phicomm have successfully entered the Indian market with a very special and reasonable phone at their side, the Phicomm Passion 660, packed with hell lot of features, starts at just Rs 10,999!
The dual SIM flagship has packed a lot of features with it like Pedometer (allows user to measure calories spent on walking) along with gesture recognition, barometer (helps user to record 3D position) costs only R 10,999! Cool!
"PHICOMM Passion 660 is an innovative smartphone which reflects the distinctive needs of the Indian consumers. Indian smartphone market is constantly evolving and consumers here are looking for unique smartphones with advanced features and high standards to gain the maximum experience. Our strong in-house research and development team have helped in customizing the smart phone especially for the Indian consumers," said Zheng Min – CEO of Phicomm during the launch.
The ones who require more and more storage in their smartphone can apply a MicroSD card here that can increase it's memory to 64GB. The Phicomm Passion 660 has got 4G LTE (with support for both Band 3 and Band 40 in India), 3G, Wi-Fi 802.11 b/g/n with Direct functionality, USB, GPS and Bluetooth 4.0 options.
Passion 660 runs on Android 4.4.4 version and uses their own user interface expect. It features Qualcomm Snapdragon 615 with octa-core 64-bit and is a 4G supporting device. For now, it has got only 2 colour variants; black and white.
On the basis of it's specs and price, it will prove to be a strong competitor to Xiaomi Mi 4i and Asus Zenfone 2. Though, the installation of the older Android version for this smartphone will be a big disadvantage, the reasonable price will act as a very positive point.