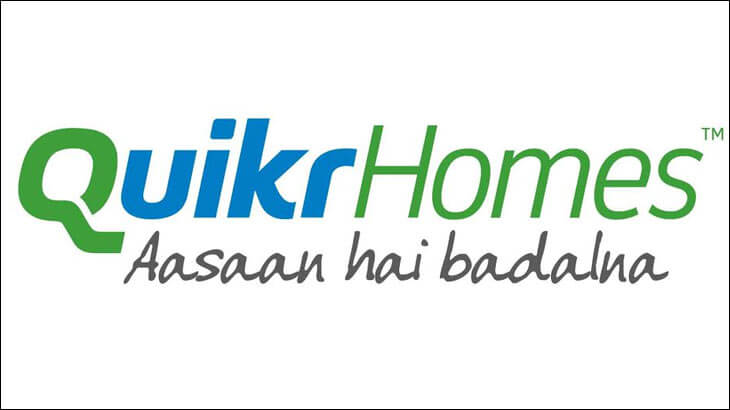 Quikr has been in plans of dominating the online real estate sector by setting up some plans, and now it seems they've started working over it. Quikr recently acquired a real estate analytics platform RealtyCompass, making it a part of Quikr's real estate section, QuikrHomes.
Founded by Nimesh Bhandari, Sankara Srinivasan and Alok Mishra in 2013, this startup helps people and investor look our for the perfect property to buy and tell them the project prices and analysis with builder ratings. Quikr will continue to invest in RealtyCompass and add project approvals, social sentiment analysis and user credit score among others.
QuikrHomes was launched 2 months back that helps people search, buy, or rent commercial or industrial properties. Pranay Chulet, founder and CEO of Quikr said: "Real Estate is a key category for us. We have been keenly developing some innovations that have the potential to reshape the market landscape and the acquisition of realtycompass will help us bring more such solutions to our users. We welcome the realtycompass team to the Quikr family."
This collaboration will seriously prove to be a turning point in the real estate sector, as Manish Sinha, the head director for QuikrHomes said that this deal will bring them two-fold benefits.
In April, Quikr raised $40.5 million and this is the second acquisition Quikr has undertaken in the real estate section to make QuikrHomes stronger. Quikr is also planning to merge CommonFloor.com with QuikrHomes. Quikr Homes, the real estate vertical of digital classifieds platform Quikr, will merge with seven-year-old real estate portal CommonFloor.com in a $200 million full equity swap deal, and this would be the largest consolidation deal in Real Estate business.
Nimesh Bhandari, CEO, realtycompass said: "Our team has created a world class product and combined with the reach of the Quikr platform we aim to bring transparency across the real-estate market. We will continue to operate as a stand-alone portal and will focus on building real estate analytics products for both consumers and builders.