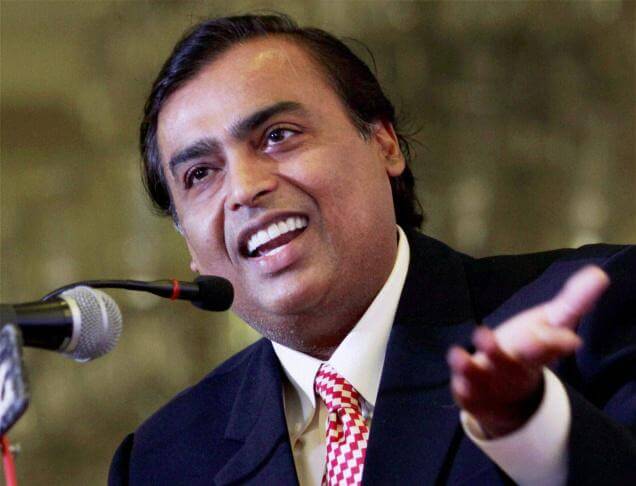 Reliance Jio, owned by India's richest man Mukesh Ambani will be making it's commercial launch this December with the launch of a Rs 4,000 smartphone offering 4G!
"I am confident that Jio will play a significant role in lifting India from its current 142nd rank on internet penetration to amongst the top 10 nations in the world," said Mukesh Ambani as the crowd cheered, while his wife, Neeta, applauded from the stage.
Jio earlier launch a mobile messaging app namely Jio Chat and is also planning to roll out Education and Healthcare applications. Also, one of the most awaited app to be introduced by Reliance Jio is Mi-Fi, which will provide it's users Mobile Wi-Fi hotspots.
"Jio's broadband assets will be the bedrock for Digital India," he said, referring to Prime Minister Narendra Modi's push to bring government services fully online. "This is a key theme for transforming our nation and creating opportunities for all citizens by harnessing digital technologies," he continues.
By the end of this year, the telecom services will successfully launch 4G LTE Smartphones in the domestic market which will cost a mere 4,000 INR ($62) with a subscription with cost varying between Rs 300-500 per month.
On the Bombay Stock Exchange, shares of RIL closed 1.36% higher than its previous close, while the benchmark index, Sensex, only rose by 0.21%.
Ambani said that by April next year, Reliance Jio will connect to over 1 billion homes through Fibre with a capability of scaling up in the top 50 cities of India. Read out the complete checklist of all the features to be rolled out by Jio in December here.