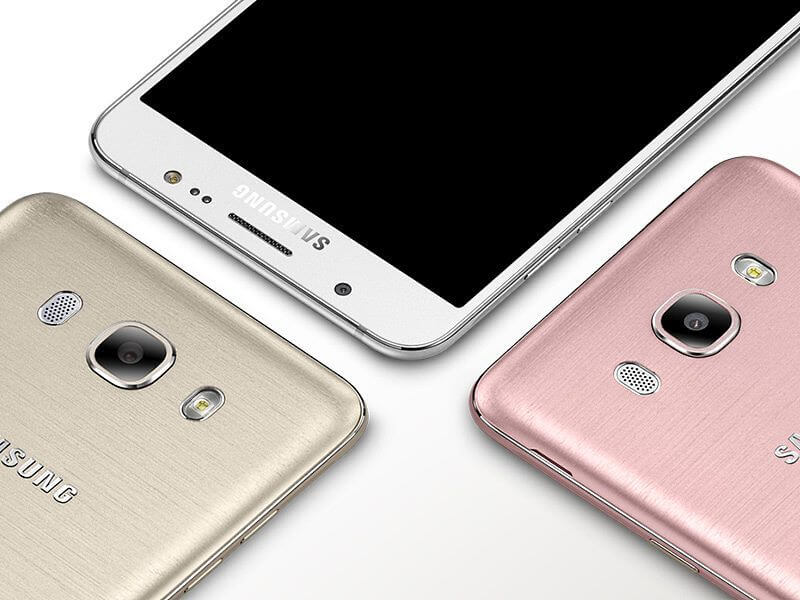 So today Samsung had it's two newest addition to the Galaxy series launched, the J5 (2016) and the J7 (2016). Before this we had the Galaxy S3 launched which got popularized because of it's S Bike Mode, however we didn't have anything special added to this one. So let's just see what all they have.
Both the J5 and the J7 come with a 5.5-inch display carrying 1080p resolution. The Galaxy J5 has got Qualcomm Snapdragon 410 quad-core chipset clocked at 1.2GHz with 16GB internal storage and 2GB RAM whereas the J7 comes with an Exynos 7870 quad-core processor clocked at 1.6GHz.
Both of them had also gone the 13MP camera, a 5MP Front-facing camera with f/1.9 aperture and LED flash. Apart from the camera and the display resolution, the J5 and the J7 sport the Android 6.0 Marshmallow with TouchWiz. 4G, NFC, Wi-Fi 802.11 b/g/n, and Bluetooth 4.1 is what all you are going to get in the connectivity panel. We didn't see a major difference in the battery life; 3100mAh battery for J5 and 3300mAh batter for J7.
The Samsung Galaxy J5 is priced at Rs. 13,990 and the J7 is priced at Rs. 15,990.