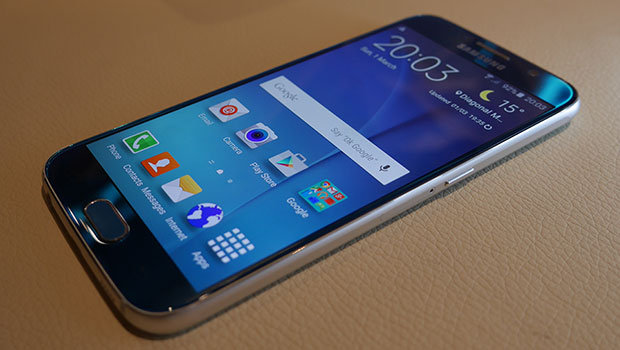 Although Samsung has avoided every possible question of it's upcoming flagship, Galaxy S6 Plus, we're already around with the details of an upcoming device to be launched in US. The South Korean electronic giant is looking to launch the Active version of its flagship Galaxy S6, the Samsung Galaxy S6 Active.
The phone is set to be priced at $199 and will hit the stores from 12th June, both online and at AT&T stores. A video shared on the official AT&T website clearly tells what this new device is coming up with. The features include IP68 certification, and a 3500 mAh battery, while the color options include Camo White, Camo Blue, or Gray.
It is a waterproof and dust-proof device. Some other specifications include:
5.1-inch QHD display
3GB of RAM
32GB limited storage
16-megapixel rear and a 5-megapixel front-facing camera.
The specs are mainly the same as that of Galaxy S6. Along with a set of keys placed in the front bottom, it has also got an additional Active key. It is only expected to come in cameo white and titanium black shades for now. The device will hit the other local markets in the coming future, but for now, it'll be launched only in US.
All we can wait for now is the official announcement from Samsung that may happen any moment. Not that there's much mystery remaining at this point.