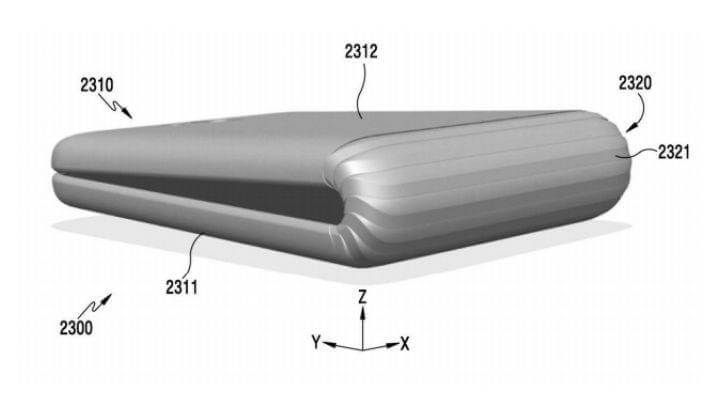 With Xiaomi leading the way of making phones we all always dreamt of, how can tech giants like Samsung lag behind? Alright, Samsung had a great start in 2016 with the S7 and S7 Edge which all went into drain with the 'bomb'-astic Note 7 Reports are circulating about a new and different flagship which we may see coming from Samsung alongside the Galaxy S8 and the Galaxy Note 8. In 2017, it's a foldable phone.
Codenamed 'Project Valley', the smartphone won't be a totally different concept and will resemble the old flip phones featuring a flexible rear hinge and a foldable display which Samsung has been teasing for years and years..and years.
A new innovative hinge at the back will allow you to bend the rear case and what is even more interesting is that the hinge can be moved across the length of the rear part. This will allow users to fold it in any way they want. Now this won't be easy at all for Samsung, considering they have to perfectly implement the primary drivers of a smartphone like the camera, battery, etc. in a foldable body, considering their newly manufactured batteries which are hot af!
A report from The Korea Herald states that Samsung plans to unveil this phone in 2017. The claims has been corroborated by Hyundai Securities analyst Kim Dong-won who said, "The year 2017 will be the first year of foldable smartphones for the mass market." He added, "Following the launches by the Korean firms, other global rivals such as Apple and Google are also likely to unveil their own version in 2018."
It has also been reported that Samsung plans to produce 10 million units of 7-inch flexible OLED displays per month, driving the speculations further towards a flexible phone.
Source: Gizmodo India