Hey guys, I'm back with another banging interview with one of the most renowned tycoons in the online industry from India. He's Rajesh Namase, a webmaster and blogger working at Tech-Lila.com, an online tutorial blog where he shares some of the most worthful guides about technology with numerous online techniques.
It was a great experience chatting with him and discussing blogging with him. So let's go deep into the interview.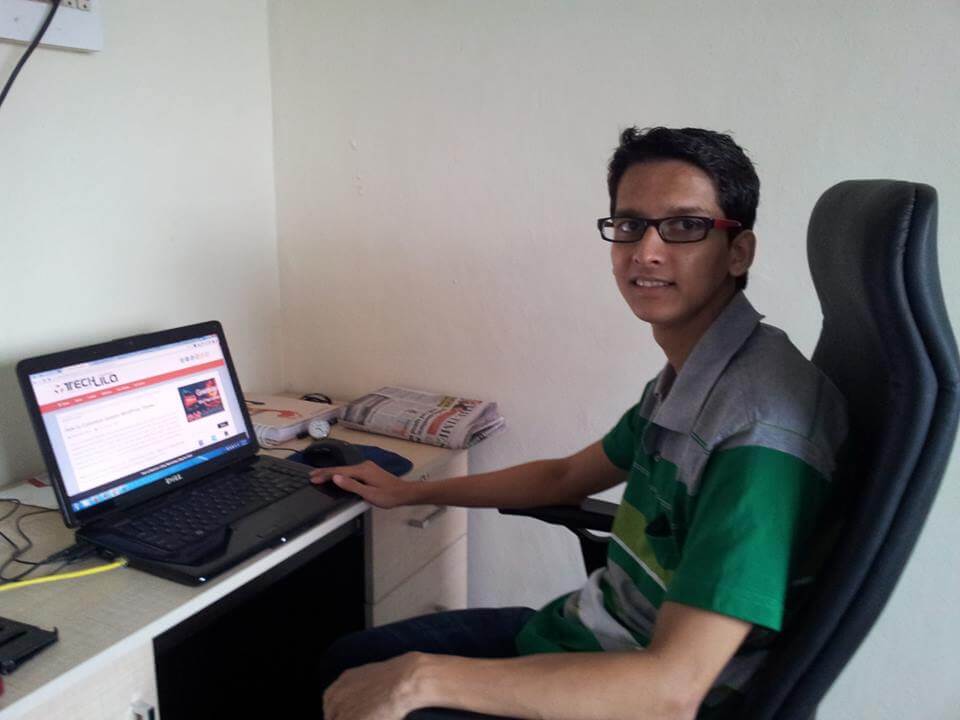 Interview with Rajesh Namase
1.Firstly tell something about you to our readers
Hi Divyansh, first of all thank you for deciding to interview me.
I'm Rajesh Namase, the proud owner of TechLila.com. I completed engineering in 2012 and then joined TCS. After about two months, I decided to continue blogging as a full time profession and resigned from TCS. Now I'm a professional blogger and SEO, I love to play with search engines 😉
2. Who was your inspiration when you started blogging?
Like many bloggers I started my first blog – Namase.com to share my knowledge and experience. While browsing I came to know about Joost de Valk (Founder of Yoast.com) and his plugins. I'm a big fan of this guy; he's awesome! From the beginning of my career, he has been my inspiration.
Also when I started blogging I was inspired from Milenko (digitalnature.eu) because he created some awesome WordPress themes like Mystique. I was earlier using Mystique theme on Namase.com but sadly these days he has stopped updating his WordPress themes L
Last but not least Vedant Kumar. He is a 17 years old guy who inspired me to start affiliate marketing and suggested me the best ways to do it.
3. When did you start blogging?
From grade 11 I'm passionate about the web and I created my first website on peperonity.com to share songs download links and wallpapers. Then in my 3rd year of engineering (September 2010), I started my blog on blogspot.com. My uncle (Mama) suggested me to use WordPress, he registered Namase.com and setup WordPress on his server. This is how my journey started with WordPress.
4. Who gave you this idea to start a blog with name 'TechLila'?
I started my first blog with Namase.com (Namase is my surname), this blog started getting some really good visitors count. Many people suggested me to use a domain name related to blog, and then I started to think about a good name related to site content. Again, my uncle suggested this name "TechLila" and I liked it immensely. Then I moved all the content of Namase.com to TechLila.com.
5. From where and how do you collect/choose topics for your blog?
Good question! I always try to choose different subject i.e. the subjects which are not covered on many blogs. Mostly, I get ideas about these subjects from my own experience and these blog posts get good traffic regularly.
Also, forums are the best way to get new ideas about post topics. You'll find many unanswered questions and also some questions which have no proper answers J
6. What is your blogging and SEO strategy?
=> I've shared all I can about my strategies here:
7. Any advice for newbies?
Don't blog to make money. Be unique, generate great blog content, and money will automatically follow you.
"Never mind what others do; do better than yourself, beat your own record each and everyday, and you are a success – William Boetcker".