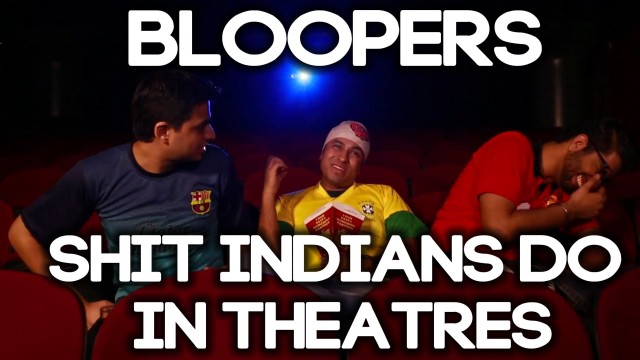 Indians, do you really think we are disciplined? I mean, 70% of those illiterate Indians have shit other than manners and sense. Well, we scrap almost everything in our country, out of which Cinemas are one of the biggest. Actually, we don't have the proper etiquettes how to behave in cinemas for 3 hours (not for all the Indians…so those mannered guys, don't take it on your heart).
Watch out this video describing the different reactions of native Indians (some vulgar, some nuisance, and just like that) that'll make you learn a lesson you're never gonna forget.
Thanks again to AIB to continue delivering this awesomeness! Hoping for more and more from you!