Obviously if you are a blogger or an internet marketer alike me, then you definitely have an idea how important is affiliate marketing for us. For thousands, it serve as their main income source as they're making millions with it, and that's true.
But have you ever heard of a program where you can generate up to $2400 for a damn single sale. Yes, the numbers are correct. Shopify, an online fashion megastore, which comes up with the products you just need to be cool, has got an affiliate program, which, well I can say, is the most paying I've seen till date.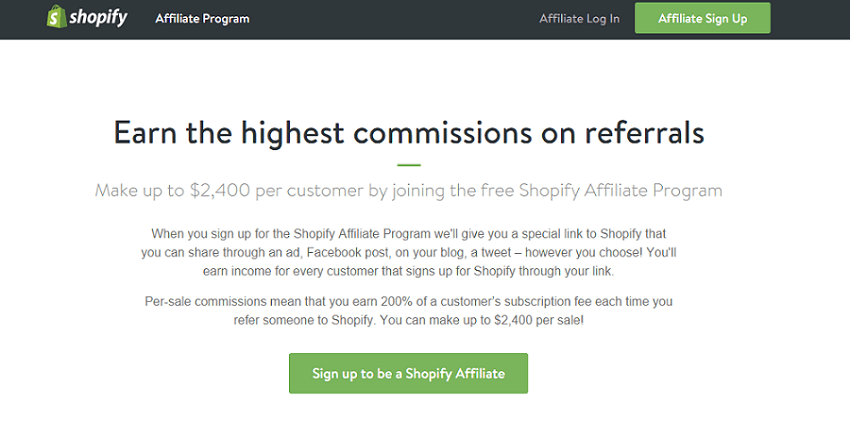 Shopify Affiliate Review
Being an affiliate partner with Shopify is super easy. You just need to have a blog, or not even that but some social media powers, but actually, Shopify's affiliate program doesn't demand any of them. All you have to do is visit the Shopify Affiliate Program page, and sign up.
Upon clicking over the button, you'd have to fill up some details and formalities, like how you came to know about this program, how you can help them boost up their sales and all that. Moreover, Shopify even doesn't have an approval system in their program, so you need not wait to get your affiliate account registered.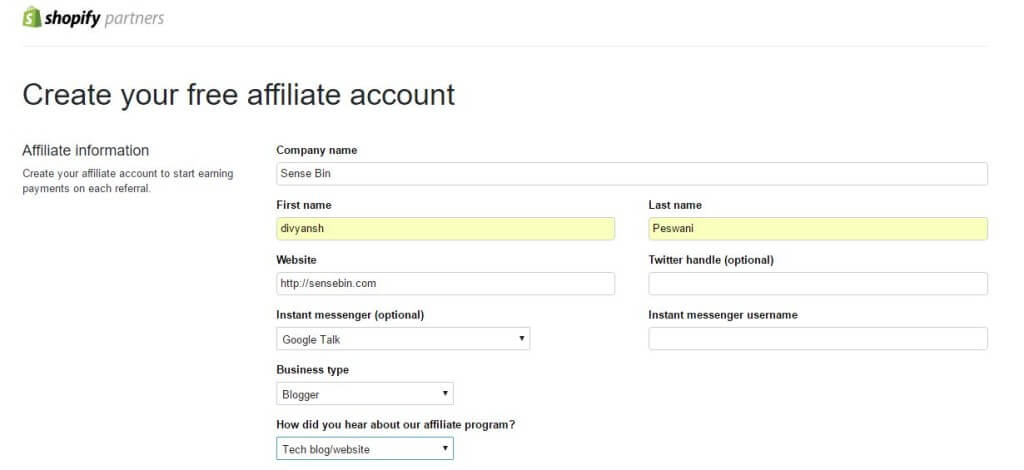 You will be earning 200%, yes total 200% per sale with Shopify. Each time you refer a person to Shopify, you're paid 200% for it, and that 200% can be up to $2400, and that's quite enough for a month's beer parties. 😛
The payment is commissioned via PayPal and your minimum payout needs to be $25. You get 70% on each theme you sell and 80% on every app that is referred. Also, as already mentioned, it is not necessary that you promote Shopify by a blog only. You can implement your referral links over your social media profiles too. Also, you can put up Shopify banners, which you are given upon signing up, on your blog.
So, this was it! Frankly, the best affiliate program I'd ever come across. Just like you, even I've signed up for them in greed of that huge margin and working over it. I'd love to know your successes or experience working with shopify. Drop out your queries, if you have any, in the comment section below.