Today, I had one of the best experiences in my 3 years of online journey. In this period of time, I came across many people and learnt many great journeys. But the meet I attented today, was no doubt exceptional!
This meet was organized by one of India's biggest online marketing blog ShoutMeLoud.com, which is basically managed by Harsh Agarwal and Sharat Nik. The basic idea of putting up this meet was to let the common Indians know what all blogging is about and to discuss valuable blogging tips with all those 'wannabe' bloggers who are looking for the perfect resources to become a perfect blogger.
I was grateful to be a part of this epic meet, and yes, it was worth my time! Here's just a short, quick roundup to this meet!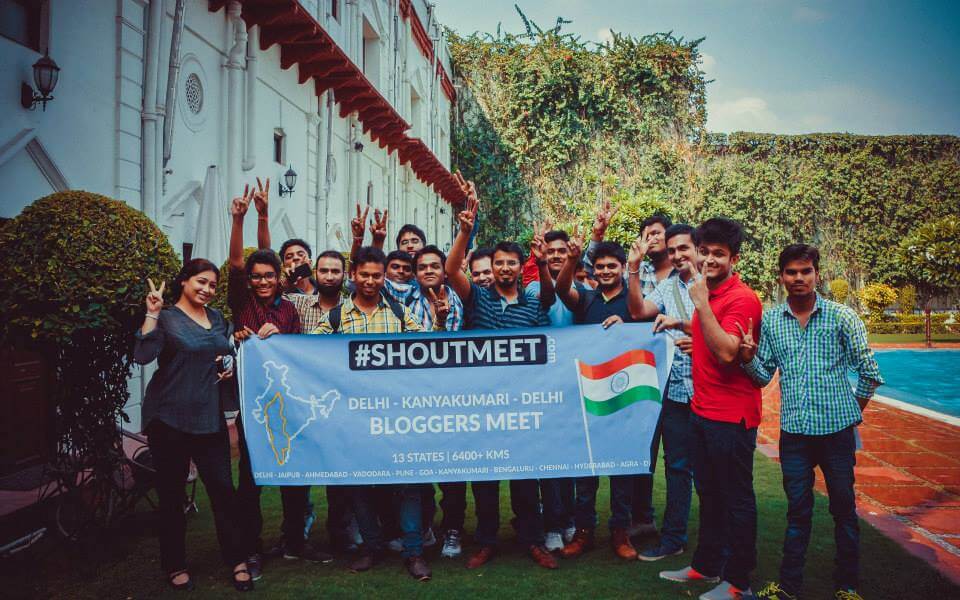 The ShoutMeet in Agra was held on 20th September, i.e. yesterday, in the Grand Imperial Hotel. The meet started at 11 in the morning and none of us realized when three hours passed and the meet came to an end.
As I already mentioned earlier in the post, Harsh sir taught us many new and advanced blogging tactics that are surely gonna help me, and I even have started implementing some of them.
The meet was organized successfully, thanks to my mom and the ShoutMeLoud team. It all started with a short introduction of all the attendees as we get to know each other. We discussed about a hell lot of things in a meet. In the meet, we talked about the basics of blogging, the power of social media in a marketer's life, the influence email marketing can have on a blogger and lot's more.
There we even talked about the most important factor of a blog, SEO (Search Engine Optimization) and the difference between long-tail and short tail keywords. I also learnt some new things there, like Social Proof, the use of CDNs and why a single niche domain can prove to be much profitable than a multi-niche blog.
After two hours, we had a tea break, as generally every meet has. The tea-break was followed by a short giveaway where Harsh gave away some precious online goodies like professional wordpress themes, license to one of the best Social Media tools, SocialPilot, free access to his $9.69 affiliate marketing book (which I got) and free hosting packages from HostGator.
Update: I won't be revealing everything in this post for I and my mom have decided to conduct a talk show where we'll discuss EVERRRRRRYTHING about the meet!
And yes, I even interviewed the master of Indian blogging, Harsh Agarwal and the man who manages one of India's biggest blogs, www.ShoutMeLoud.com.
Stay tuned with my YouTube Channel, Tech Bin as I'll soon upload all the videos and photos there!