Yesterday, anticipation finally came to an end as a company, which we all probably recognized as the one in which 'The Sachin Tendulkar' invested unveiled itself with a few of its products and their current planning as well as future aspirations. But anyways, we got to know a lot about them and I really can't list that all up in this very single blog post.
Among the devices which they talked about were the tPhone, a smartphone which looked really, really promising in its unveiling, the tBook, a Windows 10-powered sleek, smooth, over-priced model which is going to be a choice for the rich professional, and some of the things which they are to launch in the future.
Eventually, we had only the tBook launched yesterday and I luckily was able to spend some time testing the device and analyzing how this could give a competition to its challengers, and well, it didn't disappoint me, until the thing comes to its price tag.
So yeah, these are my first hands-on and initial impressions to the Smartron tBook Tablet.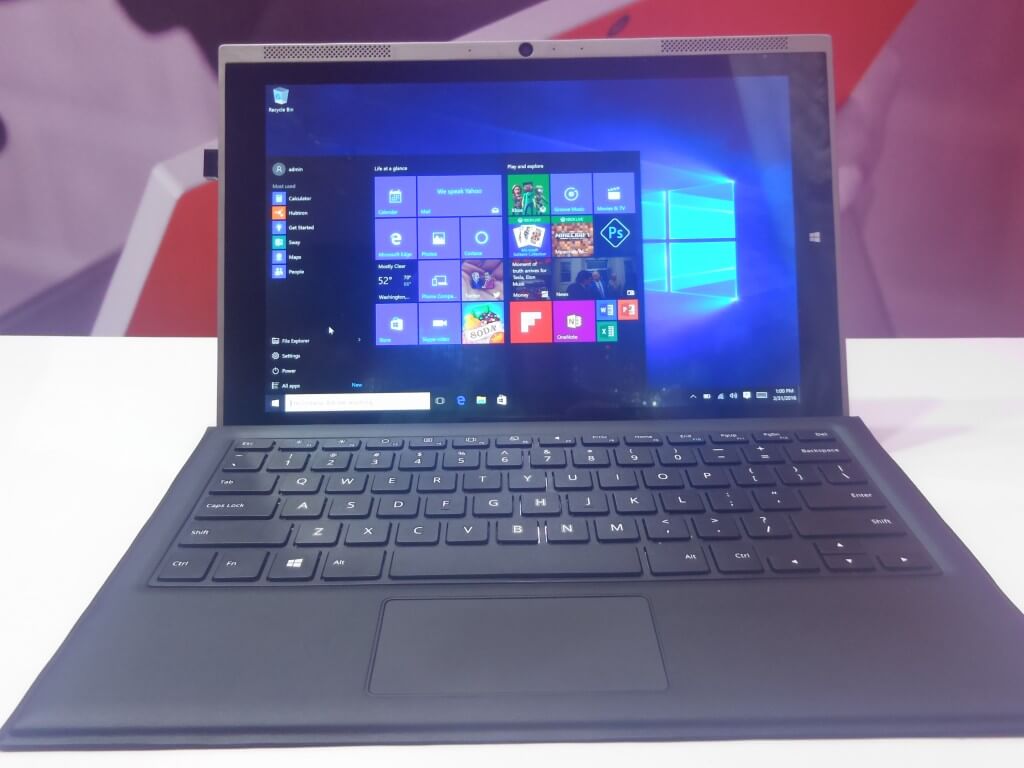 Smartron tBook Tablet Hands-On & First Impressions
So alike the most common impressions post, which begin with specification discussions and ends with the same, I won't bore you and will tell you guys how exactly I felt using it and whether it can be my daily driver or not, and well, I liked it a lot.
The Smartron tBook powers a huge 12.2-inch WQXGA IPS display which gives 2560 x 1600 pixels of resolution. The look is premium, thick, a bit heavy, with a supporter (well, is what I call it) and carrying it to different places can be headache for its bit heavy, but again, can come along with your carrybag.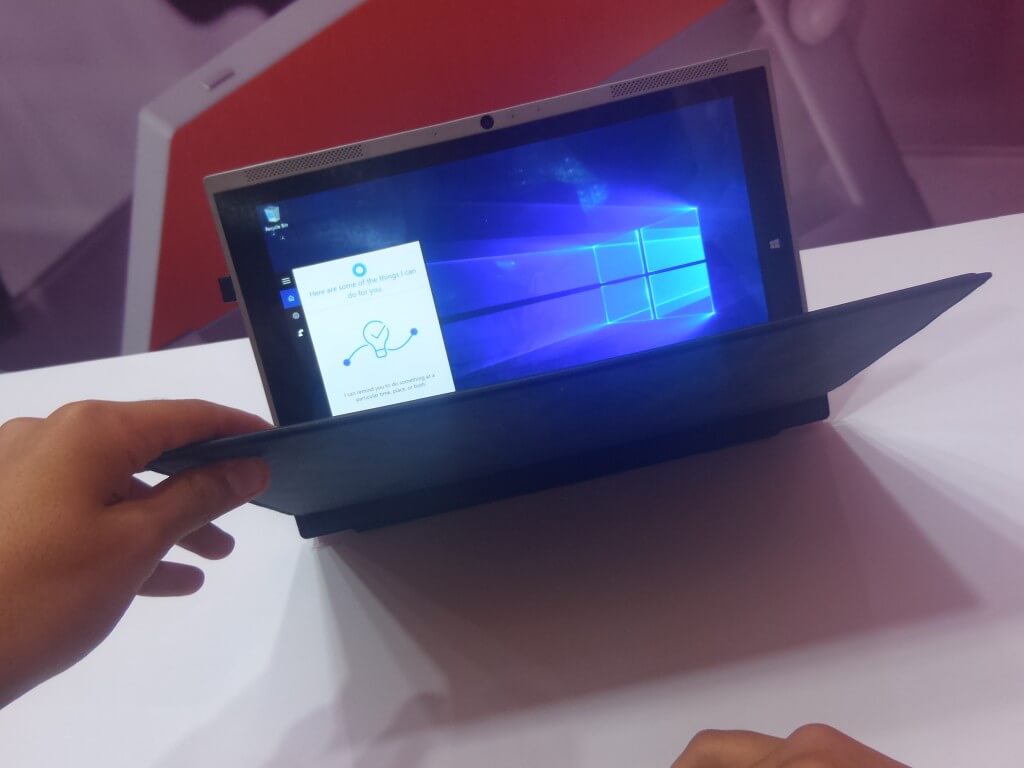 It has got a premium finish with an extravagant color combination of white and orange, which makes it look good, really good! The tBook has got a magnetic strip which allows the keypad to attach and detach quite easily.
The keypad is thin, really very thin, with soft covers over the key, making the typing experience smooth as heaven (okk, I know that's not a phrase!) It has got 128GB On-board storage with the Windows 10 PRO operating system.
Till the time, this looks cool. With 4GB RAM and running on the Intel-Core 4MB SoC. Yes, it has got a camera, and not something extraordinary. Just a 5MP rear camera with 2MP front-facing camera, and I, unfortunately, wasn't able to get a capture from it.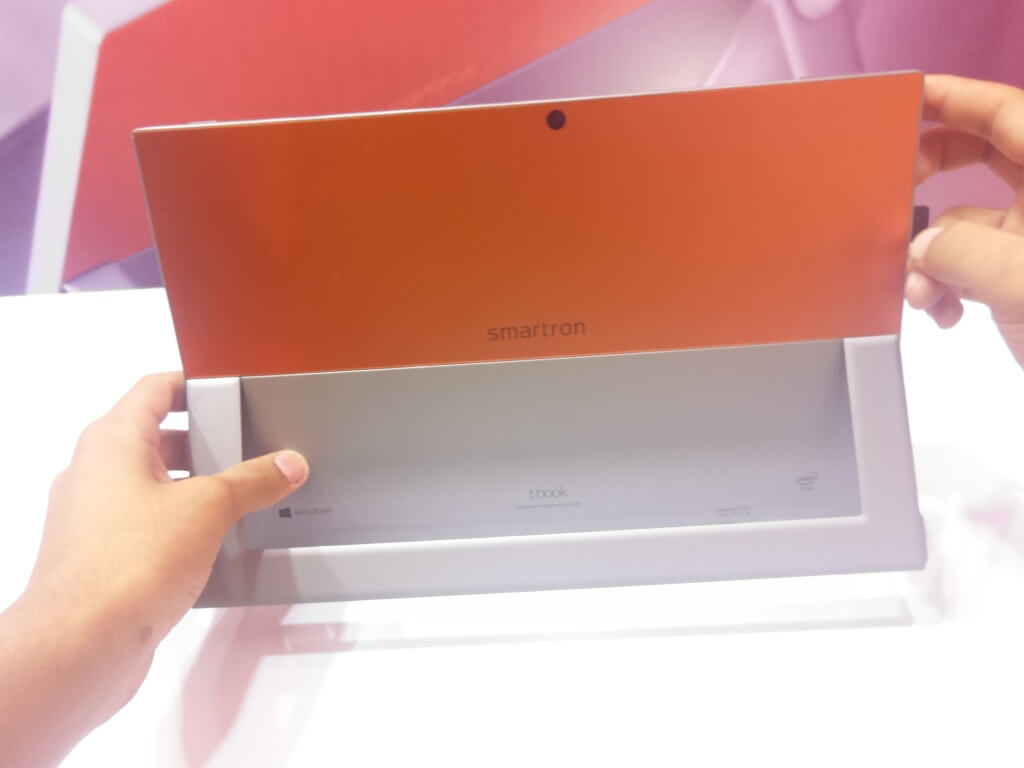 The battery life is massive, not gonna lie! A 10,000 mAh battery is what you're going to get with it, which promised to give 10 hours, yes, 10 HOURS of web browsing and 28 hours of standby. Now really, I didn't have hours to test the battery life, but will give you my final verdict over when I have it over my place.
So these are my initial impressions over the newly launched Smartron tBook which can be a major breakthrough in the Windows tablet segment. Remember, this is NOT my final review! The Smartron tBook will be sold at a price of Rs. 39,999, exclusively on Gadgets360.com, with the sales starting from 8th April 2016.