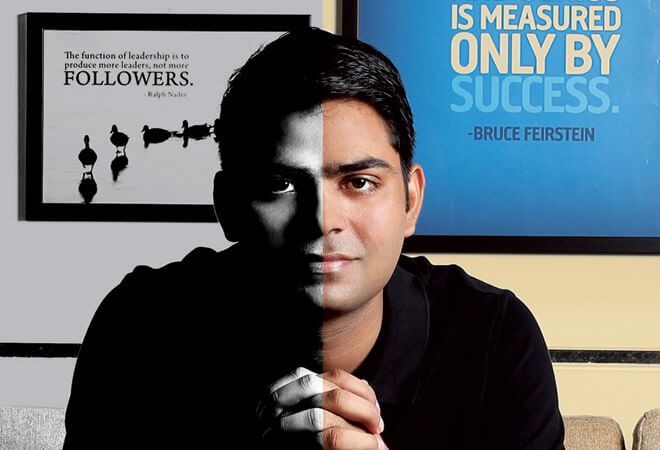 Indian startups, especially eCommerce stores have come up to the highest point of competition nowadays, and when the case is about Flipkart and Snapdeal, it becomes speechless!
And indeed, Snapdeal has recently made a statement that has literally kept the whole Indian entrepreneurship. Despite of producing one of the most eligible enginners, Snapdeal said that our nation lacks quality programmers, seriously?
Rohit Bansal, the co-founder of Snapdeal said that they aren't able to find eligible engineers for their startup in India. In his conversation with Wall Street Journal, he expressed his views about appointing engineers from USA. He also said, "Many of these people moved to the U.S. because opportunities for doing (such) high-quality work were not available in India. Now those opportunities are not only available in India, but (India) is a more exciting place."
"If you think about the landscape in India, not too many product companies got built here," he continued.
There are around 18.2 million software developers in the world (as of 2013), out of which, 3.6 million are in USA and 2.75 million are in India. As per projections, by 2018, India will have 5.2 million programmers, which will be the highest in the world.
No doubt Snapdeal, or any other company requires eligible engineers in order to approach as the champ in the eCommerce war. The competition is particularly fierce as Amazon itself is in the race. Snapdeal, which has more than 40 million users and 150,000 merchants, is among the front runners, analysis says.
While Snapdeal is looking for "QUALITY" engineers abroad, we still expect to get our Indian talent get picked upon.
Rahul Yadav Gets trolled
One of the most common things in Indian eCommerce industry is a kind of discussion over a certain point between entrepreneurs. One makes a decision, other gives his views on it and just like that. After targeting Naukri.com CEO in an interview, it was just a day after when he picked up his new target, Ravi Gururaj. A few days back, Ravi Gururaj posted an update regarding the Twitter war going on between Snapdeal and Flipkart through a post on YourStory, but he never knew that it is going to result in such a way!
Rahul Yadav, after reading out Mr Gururaj's point, shared it over on Facebook in a very nonsensical way!
One of the major signs of proving yourself to be educated is to give out views to the positive side and when you certainly don't have anything to say, it's better to stay out of it, and this isn't what we expected from Rahul Yadav.