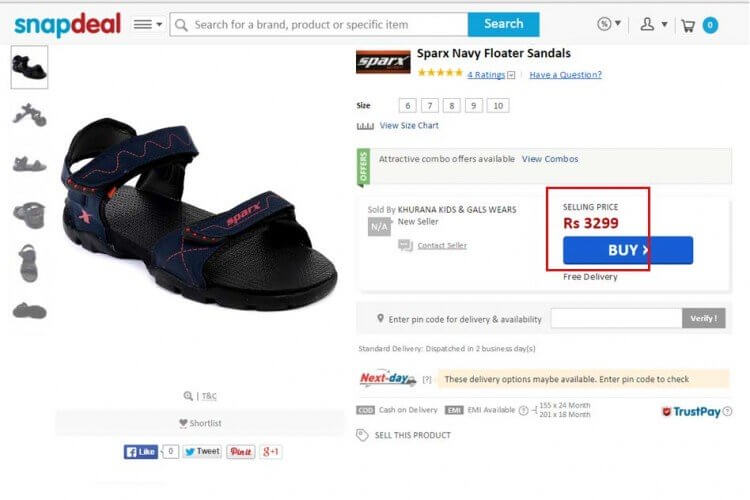 An unfortunately, Indian E-Commerce is going worse day-by-day. After a very viral scam where Flipkart inflated the discount rate of their product, cancelled orders of one of their customers automatically and shipped stones in place of a laptop, it's Snapdeal now who inflated one of it's products worth Rs 725 at a rate of Rs 3299.
This incident took the E-Commerce sector to shock. We were astonished to see such an inordinate price range. We understand the profit range and that every business does it, but such in ordinance is nowhere dignifying!
Today, we have numerous businesses in India and that almost all of them play such tricks in order to sell their products effectively across their customer range. And after Flipkart was exposed of it's scam, this is probably the reason why Snapdeal didn't mention the MRP. Hence they prefer to mention a Selling price, which they can play with over the time as per the opportunity.
After Flipkart's scam was detected, I went across most of it's products varying in different categories like smartphones, casual wears, shoes, watches, etc. and mostly all of them shown MRP rates and I personally believe it to be mandatory for customer satisfaction.
But we hardly see any site following these rules and regulation, and hence, it is the duty of the customers to ensure that the platforms from where they are purchasing products show MRP rates and if they don't, neither do you need to make a purchase from there.