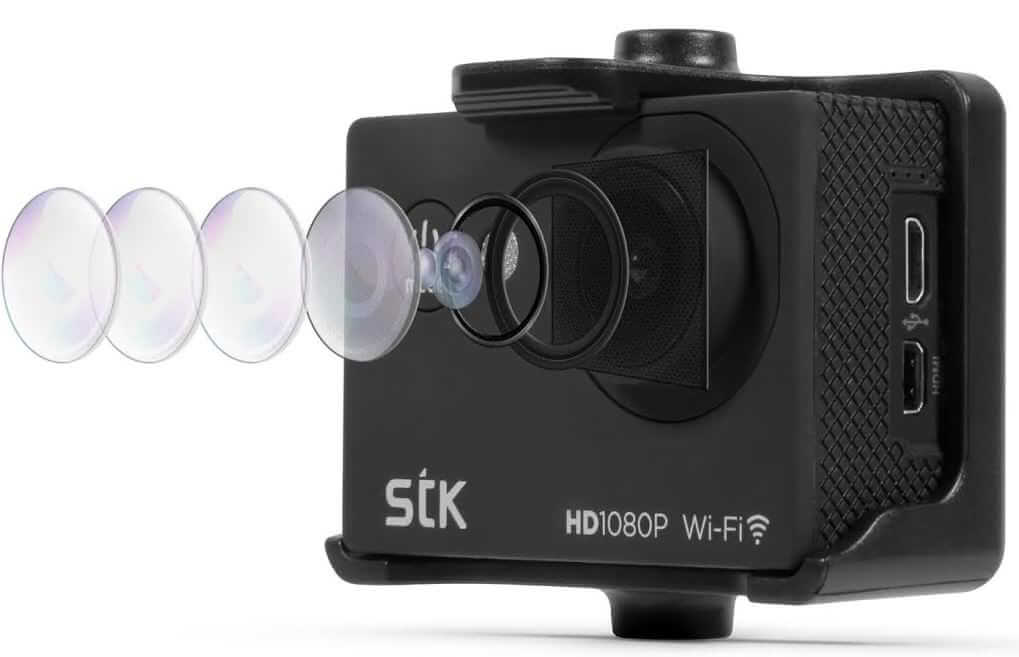 STK has launched its first action camera called STK Explorer. The device features a rugged and compact design to survive in extreme outdoor conditions. The company has priced the device at Rs 12,499, and it is offering 19 accessories with the camera.
STK Explorer is capable of recording Full HD videos, and it comes with a waterproof case to be used under water. The case is water resistant up to 30m so you can record your adventures.
The device features a 12MP camera with 170-degree wide-angle lens and perfect focus. The camera can be connected with the smartphone via WiFi and can share the images instantly using the mobile app. The app is available for iOS and Android users which will turn your smartphone into viewfinder to watch recorded action or live streams from the camera as well as making it as a fully-functional remote control enabling you to start and stop video recording and take photos via your device. It houses a 9,000 mAh battery which will keep you going.
Commenting on the launch of the Explorer camera, Mr Puneet Gupta, Head of India and SAARC says, "We are very excited by the launch of our first action camera, the STK explorer camera. The state of the art camera is a premium, budget friendly option complete with 19 accessories for 12,499/-. With full HD 1080P video recording, a 170-degree wide angle lens it is time to discover the true spirit of adventure with the STK explorer.