Talking and getting lessons from inspirations is always a pleasure, for all of us, right? Today, I was finally lucky to have an interview with Sudipto Chakraboty, a well-known YouTuber and entrepreneur who makes, what he says and we believe, "Quality" tech videos on his YouTube Channel, TekhSquare.
So this interview is basically his journey from no one to a star YouTuber as he shares some of the most valuable tips and tricks that may help you excel in the field of Video Blogging. So have some popcorn, sit on the chair, and enjoy! 😀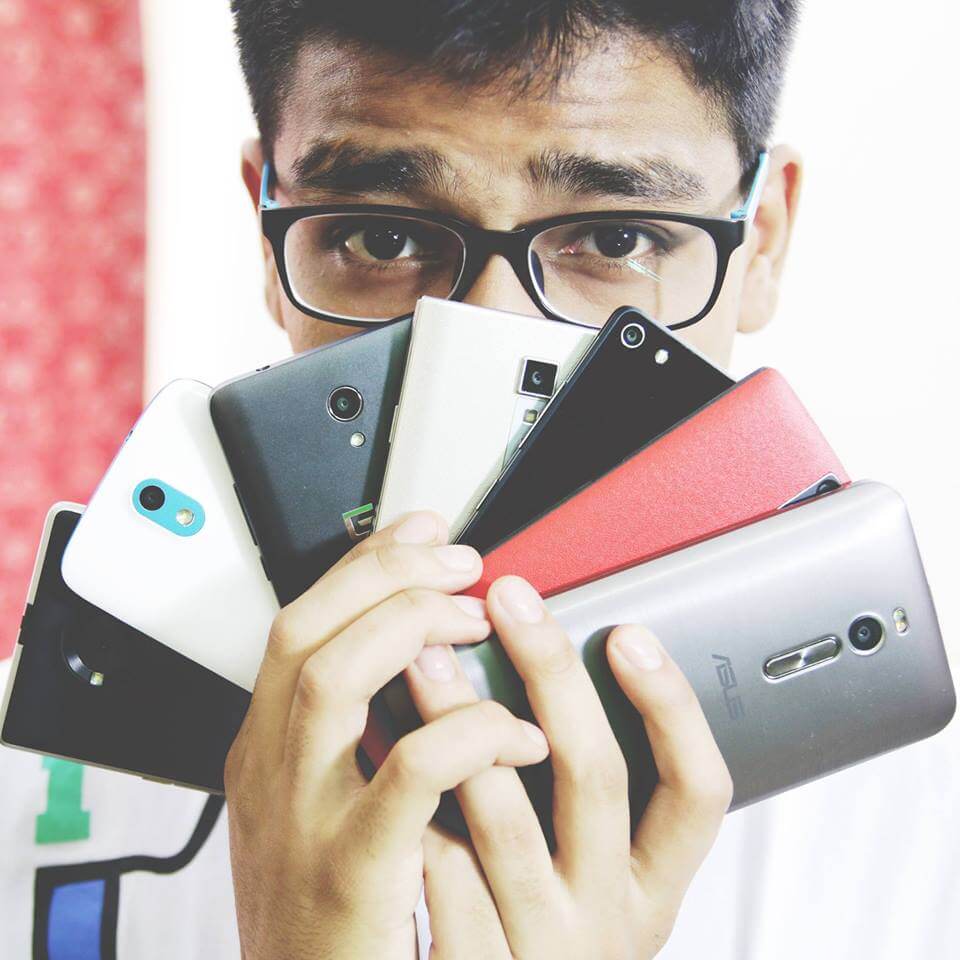 Q.1 First of all, it's great to have you here Sudipto. I'm really Glad! To Start off, I'd like you to introduce yourself to our readers
Thankyou for having me here. I am Sudipto Chakraborty, 18, Army Brat and the founder and creator of TekhSquare YouTube Channel and TekhSquare.com. I'm mostly into making technology YouTube videos that includes gadgets reviews, unboxings, news and anything that relates to consumer tech. Apart from technology journalism you can also find me doing some startup at any given point of time. Even though covering technology via YouTube and Blog is called Journalism, I prefer to think and act more like an Entrepreneur.
Q.2 What basically are you indulged in Online business?
I'm mostly into making technology videos for YouTube. But apart from that as I mentioned I'm soon launching my own startup.
Q.3 Your Technology YouTube Channel, TekhSquare is popular wordwide, and is the source of inspiration that motivated me to start off with Vlogging. How did you begin with it?
The beginning of my YouTube journey wasn't quite as smooth as it was supposed to be, but back in 2006, when I got my first internet connection. I used to search up each and every query I had about my Windows computer. And for most of the time I used to land on YouTube, just because watching tutorial videos is much easier for me than to read step by step tutorials. 2 years later I realized that the people on the other side of those videos are not professionals hired by YouTube, but just someone like me. So in 2009 I started my first YouTube Channel where I used to post my tutorial videos and whatever that used to pop-up in my mind. Later I realized a lot of things about copyright violations and also the fact that I can make money out of YouTube. Since, then I started right from the scratch with TekhSquare and it's been 2 years now and we are still standing strong.
Q.4 What are your hobbies, any special ones?
One of my biggest hobby has to be Photography. But apart from that I also like to do Travelling, Exploring, Swimming, Flirting, etc.
Q.5 Obviously, you are a fun-living guy with a hectic time-table. What is your schedule?
That is something that I'm still trying to find out myself. As I don't really have one set time for sleep or wake up. The only thing is, I don't stay on bed in early morning. Whatsoever.
Q.6 The most common doubt a newbie vlogger has in his/her mind is how to start making a video which looks professional. How do you make a video that attracts people?
See, if you are starting out with no budget, then definitely it will be very tricky to make some good looking professional videos. So I will suggest them to shoot with whatever they have in the most possible bright condition as possible. If you don't have professional lighting, then you can always use Sunlight as your main source of light. I still use it. Apart from that quality is nothing, content is the king. Lay out your entire video on a paper, make notes and write proper scripts. The video doesn't have to be scripted. But having an idea of what you are going to talk about helps a lot in omitting unnecessary 'hmms', 'umms' and awkward pauses.
Q.7 What the basic utilities you use for making a video?
Right now I shoot with Canon 70D along with a Tamron 17-50mm f/2.8 VC lens and for shots with blurry background (which we call Bokeh/ Depth Of Field) I use Canon 50mm f/1.8 lens. Apart from that while shooting I heavily light up my shots so that everything is properly lit up. Lighting is probably the most important part of shooting good videos. And oh yeah, you can't forget the audio, for which I use a broadcast quality condenser microphone.
Q.8 Any idea you're gonna make TekhSquare.com popular, for you aren't actually promoting it?
So the blog TekhSquare.com is quite new and lacks lot of content at this point. And also the design and theme is temporary. In short there is a lot work needed before I can promote it to my full extent. Once everything is complete and the blog has ample content along with a finished design. I'll start promoting it right next to my YouTube Channel.
Q.9 Any last minute, and honest tips for the upcoming YouTubers who want to excel in this field…like me?
So, see reviewing gadgets is just one part of the YouTube community. There are so many other things that you can do. All you need to do is have a camera and know what you are doing. Although if you just want to review gadgets just like me, then start with whatever you have. Borrow from your friends and family, convince shopkeepers and store owners to let you use and film their device for a while. If you feel like you need a new camera or gear and you don't have enough money to afford that then either wait until you make that much or do other work, run errands, wash cars, sell stuff, whatever you can do to your will to make it happen. All you really need to have is a will to achieve what you want. And I'll honestly suggest you to go and earn your own stuff even if you have rich parents who are willing to spend money on you. Because I feel if you keep on spending thousands of dollars for earning ten to hundred bucks, than that definitely doesn't makes any sense. And most importantly start now. If you have an idea, execute it now. Because ideas are dead unless they are executed.
Thankyou.