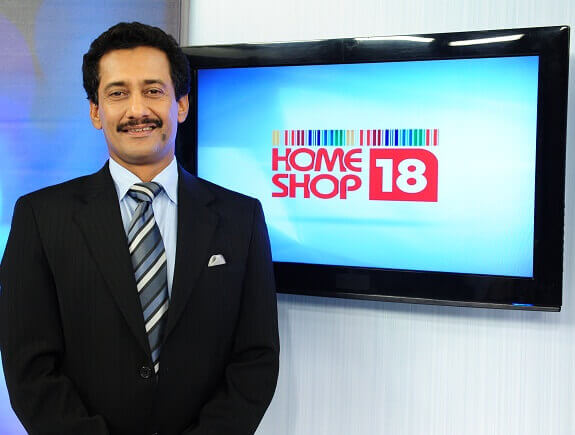 Noida based one of India' most prominent eCommerce and teleshopping platform, HomeShop18's co-founder has stepped down from his position as the CEO of the company. Prior to Homeshop18, he was the Executive Vice President, Sales forPepsiCo India. In place of Mr. Malhotra, MD of Skechers South Asia Pvt Ltd., Sanjeev Agarwal has been appointed as the new CEO.
Sanjeev Agarwal took the charge from Sundeep on 4th May. After Rahul Yadav quit from his position of CEO at Housing.com due to immature behaviour of investors, this move as proved to be that shocking too!
Speaking of this decision, A P Parigi, Group CEO, Network18 said, "On behalf of the Board of the Homeshop18 and our valued partners SAIF, GS Home Shopping and OCP Asia – I wish to place on record the outstanding contributions made by Sundeep in establishing Homeshop18 as one of the India's premium brands. I am delighted to welcome Sanjeev Agrawal to the Network18 Group. I wish him every success in his new role."
Currently, HomeShop18 is operated by Reliance Co-operation following the acquisition of Network18 by Nation's biggest brand in May 2014. Indian Media startup started the HomeShop18 commerce television channel in 2008, and after 3 years, unveiled the eCommerce platform, Homeshop18.com.
HomeShop18 earlier had plans to raise funds of $75 million previous year, but it all cancelled following the acquisition by RIL.