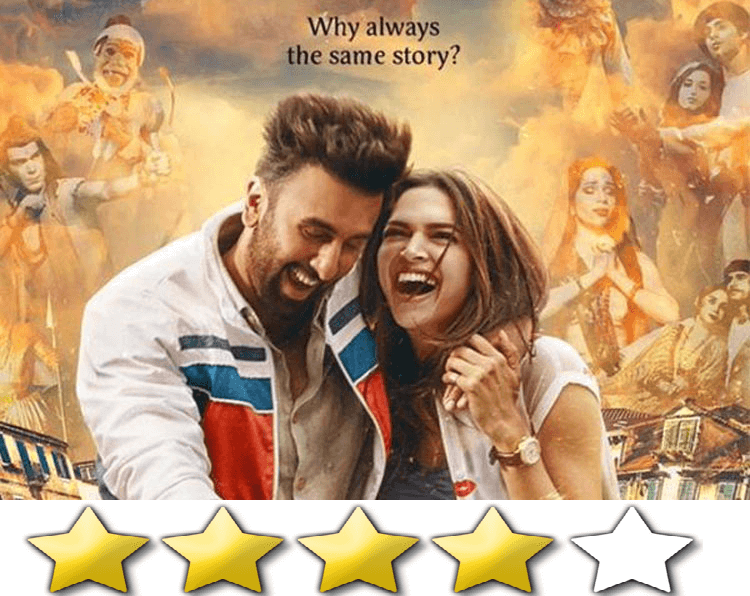 So last night, I was supposed to watch Imtiaz Ali's latest film, Tamasha, and well, the first thing I realized in was that one should never go up on the reviews of the critics. So yes, I was entertained, and so were the ones who went along with me. A great combination of songs, acts, emotions, and lot's more!
So how it works is, I'll be reviewing this complex love story (which though made us laugh, at some points, too) and will tell you whether you should go ahead for it or not. So let's start!
Tamasha Movie Review
The film's started off when a fun-living Tara (Deepika Padukone) meets up Vedh (Ranbir Kapoor) in what they say France's most beautiful place, Corsica. The films story wasn't that complex though, but Imtiaz sir presented in a way that made the people rate it in a bad way. I won't be eating up much of your time talking crap and would just jump over in the review.
So where I was…in Corsica! So both these youngsters meet at Corsica, and have got a week to stay together. In the first part of the story, I'd definitely say, both of them overacted a hell lot, but their presentation was well, 'OK' regarding the script. After a week of lot's of joy, they finally have to leave to their destinations. Where well, Tara finds her love in Vedh. Four years passed by, and they didn't met, until by a 'said-to-be' coincident in Delhi.
Love breaks out, snoors breaks out in the theater, and the first half almost ended. It seriously was a pain watching the first half, for it had many nonsensical scenes, but the second half totally made this (I won't say a blockbuster) but a worth watching movie.
A lost Vedh tries to find the true himself as both of them look out for what they actually want. Read this line out again and again and try to figure out what exactly happened in the second half, if you don't wanna spend your money on this one! The second phase consisted of the main story, so won't discuss that at all, and would rather suggest you go watch it.
Nothing was well, too bad in the film, neither their acting in the first part, and Ranbir Kapoor totally proved us that failures like Besharam and Roy won't certainly define his capability. Deepika had a comparitively small role, but was really good at it. Emotional, a fun ride, a tale of love, these can be the terms I'd name it as.
Verdict
It not that I just lovvvved it; I liked it, and it was certainly a worth watch. If you really don't want to waste up your time and want some entertainment, you should go for this one, but you have to keep your eyes and ears open throughout if you wanna enjoy it. When it comes to rate it, it give it 4/5 stars, for everything it had! :3