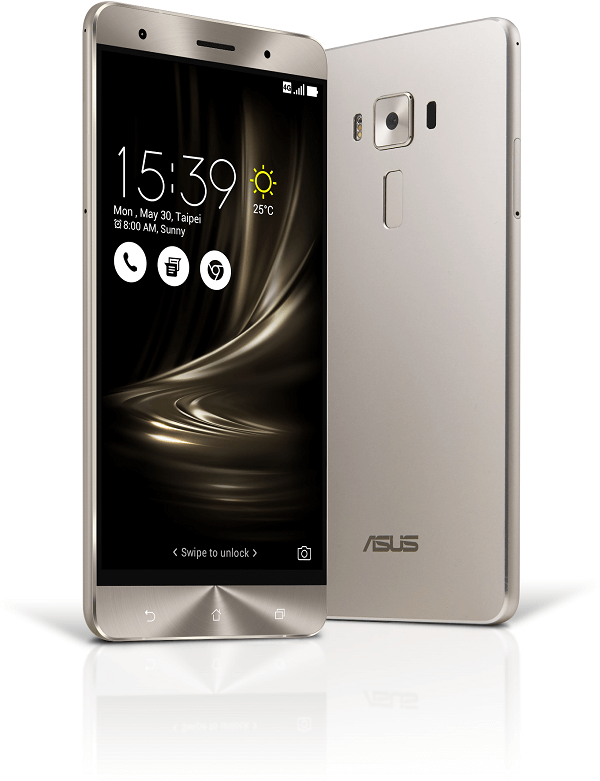 Yeah, most of us out there are now known to the word Asus. I mean, speaking honestly, they are THE company which makes THE Ugly phones, actually breaking the standard smartphone stereotype, atleast that's what I believe, and now they're finally realizing that beastly specs is the main game. Well, that's what they're looking upon now.
Announced at the 'Z3nvolution' event at Computex 2016 in Taiwan, ASUS ZenFone 3 Deluxe has gained the distinction of being the world's first smartphone to come equipped with the new Snapdragon 821 SoC. The smartphone will get the flagship processor ahead of other brands making it the most advanced in its category.
This adds to the list of other distinctions that ZenFone 3 Deluxe currently holds. The Asus Zenfone 3 Deluxe sports a massive 5.7-inch Full HD (1920 by 1080) Super AMOLED display, with 6 gigs of RAM and 256 gigs of on-board storage.
Apart from that we get a 23MP camera featuring the latest Sony IMX318 image sensor. ZenFone 3 Deluxe's incredible 4G LTE Cat 13 and 3CA is capable of reaching 600Mbps download speed and 2x2MIMO Wi-Fi 802.11ac up to 866Mbps. The ZenFone 3 Deluxe stays true to ASUS' design philosophy and is constructed with a strong and light aluminum alloy unibody giving it a luxurious feel.
ASUS is expected to introduce its new product range at Z3nvolution in India before September.