It was 4:30 in the noon, I, following my regular schedule, headed to the CCD cafe' close to my apartment to proceed my project works. I, Diwakar Choudhary, a 55-year-old former scientist who worked as a full-time freelancer, lived a lavish life. I had a very loyal son, a daughter-in-law whom I loved more than my daughter who passed away two years back. But even after having every possible need in life, I was unhappy, unaccomplished due to a reason nobody, even my family members didn't knew.
And wandering all what's have happened I realized that it has been 5 minutes for I've been standing still, with my laptop in the right hand and Rs. 200, for the cappuccino in the other. Gushing into the Cafe', I quickly reserved my seat, keeping my lappy on my so-called 'Lucky Chair', and went to the washroom. As I came back, I saw a young man, with a well-grown beard and confusion in his eyes sitting on my chair.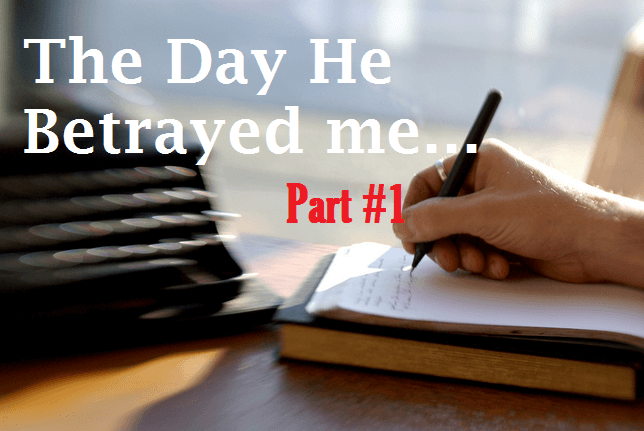 My demanding nature made me question him, 'Why are you sitting on my chair? I booked it already..you aren't allowed! The boy silently got up from the chair, gave me my laptop back and said, 'I'm sorry sir.' Man…I never wanted to talk to him this way, my life has turned out to be crap, said that to myself.
I silently opened my laptop as the boy sat on the opposite chair. In an aim to make him feel good, I politely called the waiter, ordered my dearest cappuccino, and asked him, 'beta…what are you gonna have?' Saying in a tensed way, he replied, 'nothing sir.'
I never knew how to give sympathy or be a part of somebody's nightmare ever, because I still wasn't able to gather courage for my own. But still, don't know how, I asked, 'What happened my son? You're looking tensed?'
And I simply didn't know how, he was very frank to me and described all what happened with him. Starting off with his introduction, he dictated me his complete life journey which I was, neither in a mood nor in a state to listen. He told me how he became a writer from a 77 percent-er, and his current tension, of getting a dramatic story of friendship and betrayal within a span of 2 weeks to the publishers. He already took the advance after the success of his first book and now, is stuck with no story in mind.
Speaking those 2 words, 'friendship and betrayal' made me nostalgic once again. Thinking of what all happened with me in the past 30 years. Getting betrayed by my best friend and losing the love of my life forever. And I promised myself not to disclose this story to anyone, but this certainly can be the biggest help to anyone I can possibly give.
Hesitating a bit at first, I said to the boy with a small smile, 'Listen…I've got an interesting story for you if you want it!' 🙂
And the smile and joy that reflected upon his face said everything he had in mind. So, I started off..
"30 years back…."
Can't wait to read further on? Stay tuned with Sense Bin to get your hands over the second part! 🙂