This sounds interesting!!! Guys, it is indeed AWESOME!!! Today, I came across a website namely TheNicestPlaceOnTheInter.net and I simply couldn't resist myself sharing it with you guys. Working on the internet for the past 2 years, I've come across many websites, some nice, some cheap, and some CHEAP, but this one is absolutely unique, and I can bet you've never seen something like this! 😉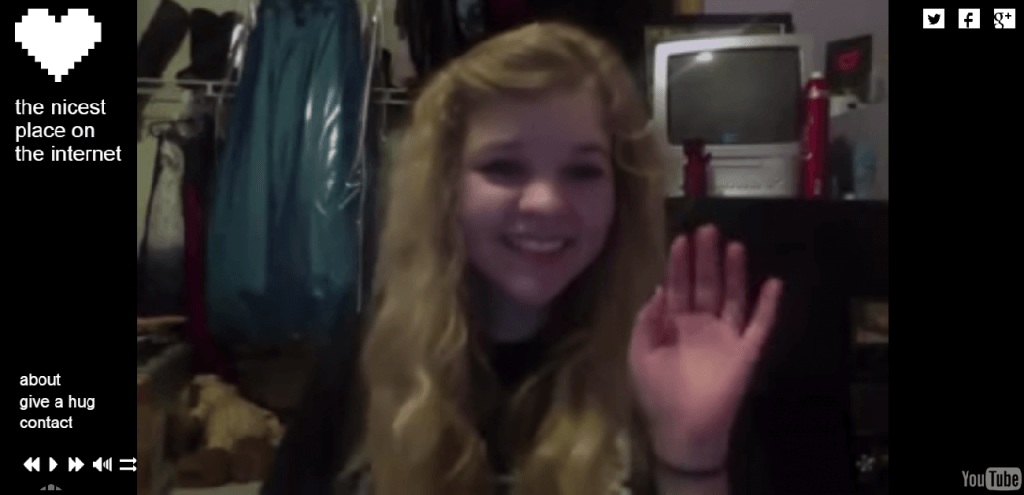 Note: This isn't a promotion post of The Nicest Place On The Internet and we're nowhere associated with it. It's just my personal thinking of presenting this superb idea to you and that, I ask you to spread it as far as possible!
How it works?
The website claims to be the nicest place on internet on which happy users do the job of making others happy. Here, different happy people sign up and record their hugs and kisses which are presented to those who are sad and are looking to get their mood rise up again!
How to make you hug do live on the website?
Record your hug, kiss, or your positive message through a video camera or a computer.
Upload the hug on your Youtube channel and email the link of the video to the official site through E-mail.

Alternatively, people can send the website a download link from a site like WeTransfer or YouSendIt.