Holograms are cool, they're pretty dope, and I love them, to be honest! But I always wonder, though I've seen holograms been put up on display, I wanted to have one on one of my own devices, well, I could never do that, but probably be able to do it pretty soon, because there's a new device, that can help you, make relatively awesome 3D holograms for any of your smartphones, just, if it can run YouTube on it, and yeah, IT'S REALLY REALLY CHEAP!
This thing is called the SmartHologram, and it's pretty easy to handle, looks decent enough, and doesn't have to be settled up, just a one-go thing. So it's pretty easy to handle, just tear the pack out, and you'll just have to get that thing into the right structure. This way!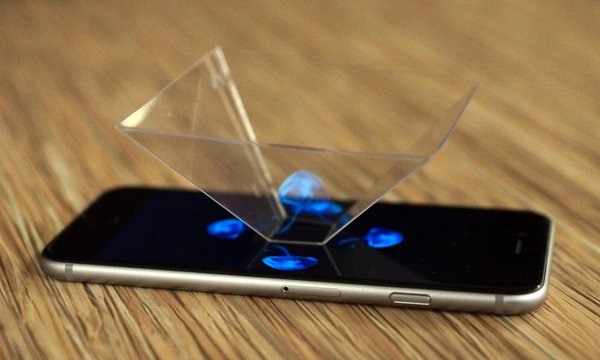 Now this thing is totally a steal deal. Coming at a very low price, I feel the company knows that high pricing criteria isn't always necessary for useful products. You got to pay $10.95 to get this thing and if you are in U.S., then you'll be getting free shipping too.
So, if you're up and crazy for Holograms, get this one (here!) and if you aren't still get it, because $10 isn't really a big deal!