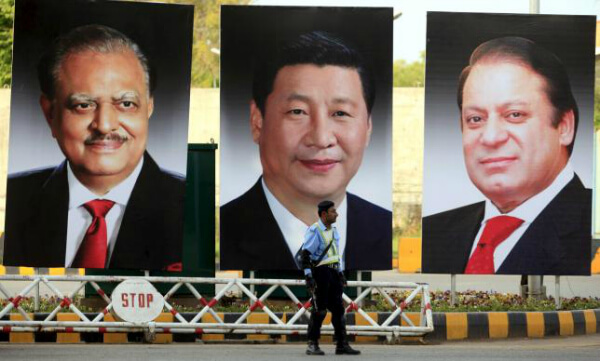 China and Pakistan government today officially announced today that they'll be tying up together to launch a think tank namely Research And Development International, abbrevating to R.A.N.D.I, which is an abusive word commomnly said by some creeps, as you all know.
The Research and Development International (RANDI) will mainly focus on the research and development of the China and Pakistan Economic Corridor. It will be proceeded by 2 chairpersons; Madame Zhao Baige, former minister and currently member of parliament and vice chairperson of the Foreign Affairs Committee of the National People's Congress, and Senator Mushahid Hussain.
Now that's what Research And Development International or R.A.N.D.I means. Now take a minute, and realize what comes in your mind when you pronounce it. Obviously, something cheap, but come on an idiot, unlike me will think about it and what I found is millions of idiotic Indians.
It's simply nothing offensive but is a move to betterment and making this word trend all over the world doesn't make any sense. No matter how many jokes you crack, on social media or in your mind itself, you simply know it's not what you are pretending. And guess what, this Abbrevation is applied because R.A.N.D.I is a word which rhymes with Rawalpindi! COME ON GUYS!
#GrowUp! #SensibleIndians!