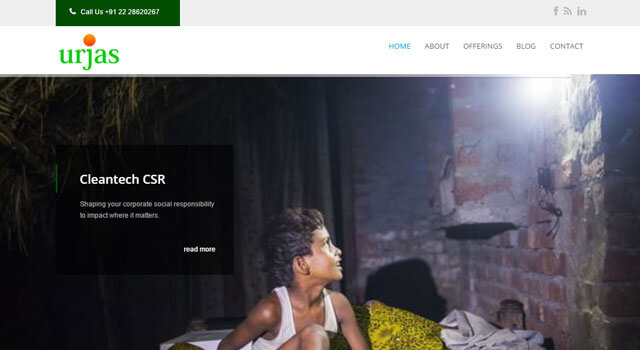 CleanTech energy solution Indian startup Urjas, has recently raised USD 100,000 from Solidarity Venture Capital in angel funding.
The startup will utilize these funds to expand their reach over states such as Maharashtra, Gujarat and Karnataka, as well as to launch new products under their firm. Urjas is mainly known for their production of glasifiers, an equipment that converts biochemical waste into chemical energy. These gasifiers can work with multiple types of biowaste and require low maintenance.
As part of the deal, Aniruddha Malpani, founder, Solidarity Venture Capital, will join the board of the company. "While impact investing might be a fancy term, in principle it makes a lot of sense. I see investing in Urjas as my way of participating in the good of the world we live in, and at the same time have a possibility of making an investment return," said Mr. Malpani.
Urjas was founded by a trio of three IIT B alumni Pradeepkumar Podal, Devendra Pareek, and Ashwinikumar Shejwalkar in the year 2012.
Here's what Pradeep said regarding this new step:
"We are solving many problems at once. From global warming to saving our nation's foreign exchange. And most importantly we are helping our businesses become more competitive. Our latest client plans to take on its Chinese rival by reducing their operating costs to 50%."