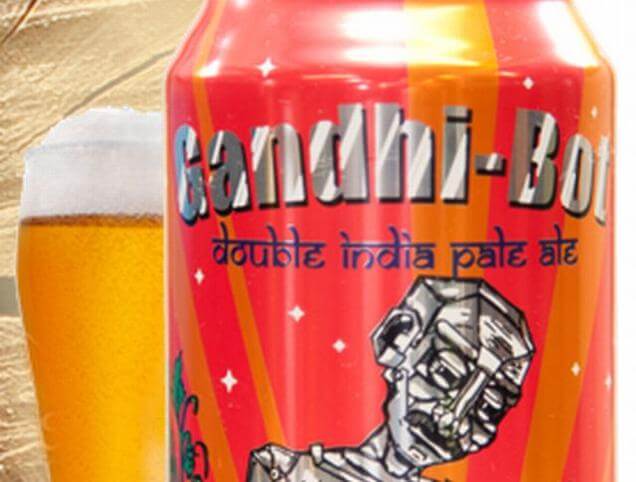 A beer company based in New Zealand apologizes for putting u the images of Mohandas Karamchand Gandhi (the father of our nation) over the beer cans they were dealing with.
The company accused was the "Gandhi Bot". It is an intensely hopped double India pale with a blend of three varieties of American Hops. The Hyderabad High Court took out the order against the company, saying that it's an insult for the Father of our Nation.
The controversy arose as the Company officially launched the beer brand to the international market. The Communist party of India (also known as CPI) said that it is absolutely wrong the US brewing company using the image of Gandhi over the cans and asked the US officials to be a little more sensitive towards the feeling and believes of native Indians.
CPI leader D Raja said to ANI: "An alcohol company using Mahatma Gandhi and his picture as a brand to promote their products it is atrocious. The American company should understand the sensibilities of India; and it should be more sensitive towards using Gandhi for their commodity promotions,"
The petition submitted that it amounts to offences under Prevention of Insults to National Honour Act, 1971, and 124-A of IPC. The petition is set to receive the final decision on Monday.
However, one of the senior most brewer and a partner to the accused company, Matt Westfall said that if this act has hurt the sentiments of the native Indians, they will definitely apologize to the court.
"We do apologize if the good people of India find our Gandhi-Bot label offensive. Our intent is not to offend anyone but rather pay homage and celebrate a great man who we respect greatly.
"We take great care in creating a product we hope will not be abused in the manner that Mahatma Gandhi spoke of when referencing alcohol," Westfall said in an e-mail response to PTI.