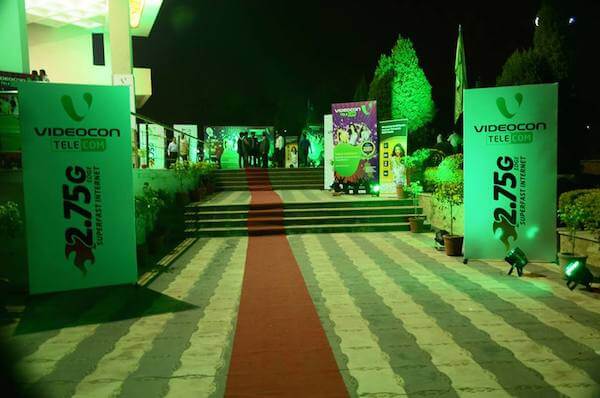 In one of its recent press conference, Videocon promised to start their 4G LTE FDD services in 29 cities spread across Uttar Pradesh and Bihar. The company will invest approximately Rs. 1,200 crore to start these connections across the 3 circles (UPE (Uttar Pradesh East), UPW (Uttar Pradesh West) and Bihar).
The company is planning to first launch it 6 cities in phase 1, 12 cities in phase 2 and remaining 11 cities in phase 3. These 4G services will be offered to the locals on the price of 2G so that people could opt it as soon as they can! This new statement from Videocon will make them get noted as the first telco to offer 4G LTT FDD services on 1800 Mhz in the country with digital voice.
Videocon isn't in plans of joining any other partners and will work for this scheme with it's existing partners i.e. Huawei, NSN and Deloitte. Reacting to the news, Videocon shares jumped in an otherwise sluggish market today, to see a trade up by 4 percent.
Here's what Arvind Bali, Director & CEO, Videocon Telecom has to say about this great announcement:
Mobile telephony is now over 20 years old now in the country, with still predominantly Voice play. Having lost the momentum that we built in 2010, we re-entered the industry just 2 years back. The voice market is already skimmed, with the incumbents in a dominating position having acquired a sizeable base of stable, loyal and high usage subscribers. Given the market dynamics, it doesn't make sense for a new Telco to compete in the voice domain with ever shrinking margins & high cost.
The telco which has recently bagged the class A PAN India ISP license plans to prioritize its ISP roll out in these circles to offer Wifi off-loading for its 4G data services. Earlier, Videocon upgraded their 2G plans to offer 2.75G, an effort which was appreciated by many and when the company is taking such a huge step, of making an investment of 1,200 crore and offering 4G data at the cost of 2G/3G, it will definitely make it stand out of the crowd for years and that there won't be a thing better for the locals (like me) than executing this plan!