Phew! Now we probably had all sorts of smartphones; the most expensive, diamond embedded ones, the cheapest ones, the biggest ones, but ever thought of the smallest of them all, that, probably, won't even well fit up in your palm, and get me correct, it's a smartphone, touchscreen, running android, let's dive into it!
Posh, and not Porsche, has got the Mobile Micro X S240 GSM for us, and it's smaller than you'd ever expected it to be. And now, it's time to jump into the specs sheet, but before that, here I present to you, a 2.4-inch phone!
So, it's a huge, sorry but in a habit of saying that, a SMALL 2.45-inch of screen, with a 2MP camera, WOW, it has a camera too, with a VGA Front camera. A MediaTek processor, yes, MEDIATEK, clocked at 1.0 GHz comes in with it. 4GB ROM, 512MB RAM, come on, don't hover up your expectations, and by the way, the phone's name is Posh Mobile Micro X S240.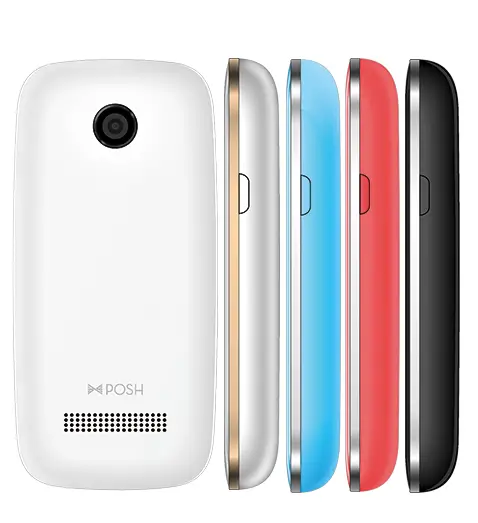 It runs on the Android 4.4 KitKat, and not Lollipop, if at all you imagined it, and the phone is really very thin, the thing won't fit in your hand, at all, and typing on this small touchscreen is really a pain. The interface looks a lot, and well, exactly like the iPhone, but you really can't use it, the screen is SOO damn small. And if at all you don't believe it, why don't you just watch this video: