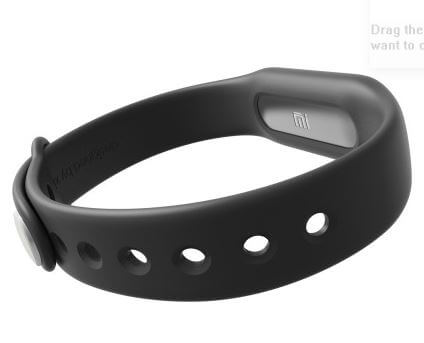 As part of the Big App Shopping offer running on Flipkart, Xiaomi made the Mi Band available for purchase without registrations! The fitness band is now available on Flipkart for Rs 999 without any prior registering formalities.
The Mi Band is currently available only in the black colour variant. The Mi Band was first launched on the official website of Mi through fashion sale model and now it is available on Flipkart without any additional registrations, with a 10% discount over the product when made a purchase from State Bank Credit and Debit cards.
In order to get different colour band, you gotta visit to the official Mi website and pay Rs 199 extra to get the band of your choice! Along with putting the wearable fitness band on sale over the nation's biggest E-Commerce portal, Xiaomi also slashed the prices of Mi Pad on it's official website. The Mi Pad got a whooping Rs 2,000 discount and now worth Rs 10,999. Even the Mi 4 is available with an exchange offer, that gives discounts up to Rs 5,000 in exchange of your old smartphone, making it available at a lucrative price tag of only Rs 9,999.
No doubt this is a great move to improve their sales track and I'm sure this will surely take Xiaomi to a next level. So what are you waiting for? Visit Flipkart now on the Big App Shopping days and buy Mi Band for Rs. 999 now!