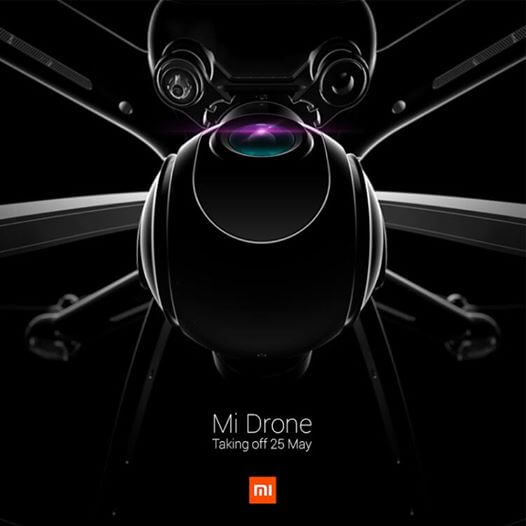 Xiaomi is all set to launch its first Mi Drone on May 25 in Beijing China, based on the recent social media announcements by the company.
Xiaomi's Global VP Hugo Barra posted about the launch event on his Facebook and Twitter accounts with the description, "Something incredibly awesome from Xiaomi is flying your way on May 25!"
Check out his tweet below
Sponsored: Living in Chembur gives you more time for life
Xiaomi had also posted about the drone on its official Mi forum. The posts reads, "Something wonderful and cool is flying to us very soon. A Bamboo-copter? In China, it's the earliest flying toys consisted of feathers at the end of a stick, which was rapidly spun between the hands and released into flight. Shall we discover the world with Mi_________________________ ?"
Xiaomi also posted a teaser video about its upcoming drone on the Chinese streaming site Youku, which was spotted by Android Central.
The video has since then made it to YouTube, and shows a white drone, which could be a quadcopter with a spherical camera attached to it. We'll have to wait and see if this is a 4K capable camera as some of the more top-end drones are offering.
Patent leaks have also claimed that Xiaomi is working on a drone that can be controlled via gestures thanks to a new Mi band.