Hey fellas, what's going on this Sunday at your end?
Honestly, weekends means nearly 0 work to me and loads and loads of fun, PS2 and wandering around to get inspiration and thoughts that may certainly entertain you. And now this sounds weird, but I've decided to get inspired from myself (the sensible guy has lost his senses…) This experience, on one hand, was great fun for me, and on the other, proved to be greatly beneficial to my lappy lifestyle, and today, I'm gonna teach you how you can achieve the same!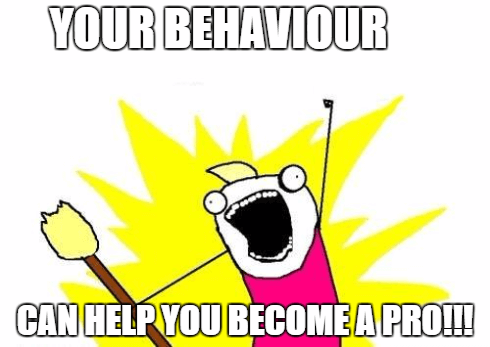 YES…Your behaviour is your key to success
Whether working for a co-operate or the boss of your own, your behaviour is what matters everywhere! It is your behaviour that makes people engage in your activities. The more kind you will be to your audience, the more they will engage. Now consider me as an example. Just like all of you, I was too a common, unsuccessful blogger (I still am) but what made my readers engage with me was the way I interacted with them, the way I behaved to them, in a special way myself.
For a better explanation, this may help you:
https://www.facebook.com/permalink.php?story_fbid=1429995277319924&id=100009283968651
So the thing I want to prove here is, the more kind you'll act to your readers, the more they'll engage with you and your popularity will increase. For more examples, I'd recommend you to go and check what Bishal Biswas and Timothy Sykes are sharing with their readers. Now comes the most important part, how can you express your behaviour to your beloved readers. Simple! Share what you feel like.
No doubt Social Media has proved to be the most powerful platform for sharing anything, literally anything over the ages and if you are a blogger, I assure you have hell lot of things which you want to express online. So do it now! Turn your ideas into realities.
Share what you feel like, share whatever comes in your mind, whether any thoughts, ideas, tips, tricks, even complaints! Though it sounds fantasy, but your readers would love to know all this, and these shares are going to help you out!
Hope this share adds some additional value to your engagement track and help you figure out yourself as a professional!
Your host
– Divyansh Peswani aka #TheSensibleGuy! 😛