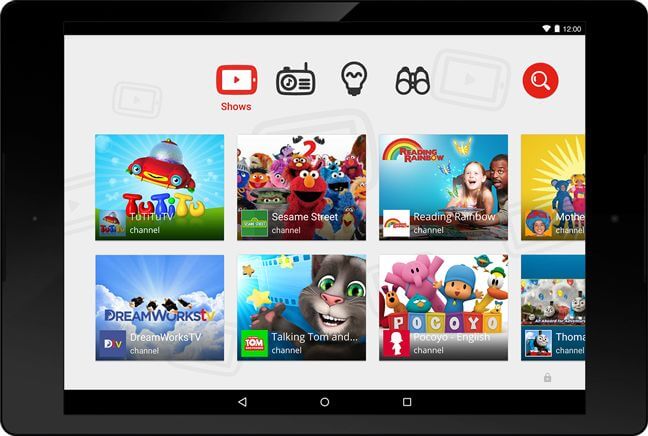 The biggest issue for all parents when they are exposed to the material unsuitable for them, and that too through online mediums. No doubt this is the reason why majority of parents restrict their children to do so and they are somewhere right. But now, one need not worry!
Google is all set to release their new video app namely Youtube Kids, which will help parents select what better to show to their children. Youtube Kids is expected to launch on 23rd February in US. The app is currently available only for Android devices. Youtube Kids' interface will be completely different from the base site, and it's huge icons and easy scrolling feature will make kids use it more easily and efficiently.
The app will find out the unsuitable things out of the different videos and skip them up to make children more safe and careful. The app is set to be released by YouTube executive Malik Ducard at Kidscreen Summit, an event for the children's entertainment industry, on February 23rd. Here's what Youtube has to say in regards to the launch of their new application:
"The age-appropriate app is something that has been requested for a long time. Parents were constantly asking us, can you make YouTube a better place for our kids."
Though the way to generating money is not yet revealed, ad display in-between the videos isn't what the company is planning. Youtube kids will help parents and guardians set the amount of time children will spend on Youtube and that what kind of videos they will watch, as the sources say.