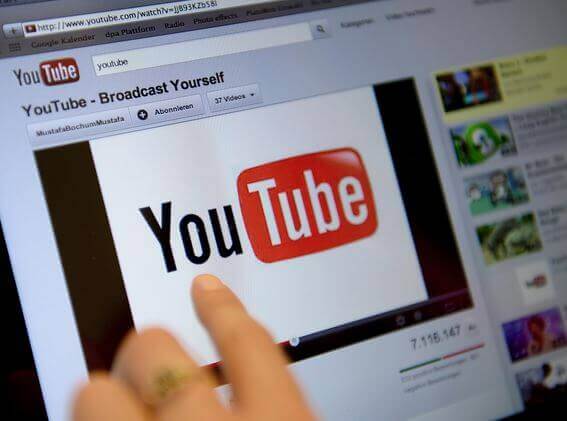 Over the past 10 years, YouTube has proved to be one of the most wonderful creations on the web. Whether boasting fun amongst friends or make your professional life more professional, it has always proved to be of a great help! Many video websites too took birth, but none of them were probably an inch to Youtube. And being a worldwide love, over a billion people use it every day, and thus know nearly everything about it, even you! You know how to share a video, like it, or add up your comment. Some even know how to add captions to it or adjust it's quality but despite of all these, there's a lot more hidden from you!
Below, I'm mentioning 5 unknown tricks from YouTube that'll surely leave you in dilemma. Get ready!
#1. Put videos on repeat
The most shocking features which still keeps 99% awesome is that they still don't have a repeat feature in it. Though one can listen videos repeatedly by putting them in a playlists, but that takes hell lot of time! Well, you can save your time easily with ListernOnRepeat.com! This website will help you repeat your YouTube video easily. All you have to do is Add "repeat" after "Youtube" in the video URL
http://www.youtuberepeat.com/watch?v=qybUFnY7Y8w
or replace Youtube with ListenOnRepeat in the slug and you're looping!
#2. The Magic Actions chrome extension
This web extension is available to download and install on the Google Chrome Store as well as on Firefox. Using this extension, you can certainly play and watch all of your videos in HD. And not only this but it helps you to zoom in/out the videos, play in wide mode, adjust volume with a mouse wheel scroll, block ads, capture video, and offers lot more!
#3. Start videos on a certain time
It is a very general case when one likes a particular part of a video and that you want to share it with your friends from that time only. Seems difficult to do, right? But don't worry, with YouTube, you can do it easily! Under the like bar, click on the "share" option. There, you'll get a choice to share on different platforms. Click on "Start at" option and adjust the time according to you!
#4. The Feather Beta feature
Having a slow Internet speed? Gosh, you can just relate to me, and eventually, video sites like YouTube aren't just meant for us! But, YouTube's "Feather" feature is meant for people like us! This feature reduces the total amount of bytes used by the computer while playing a video. However, it is still in beta version and thus, doesn't work for all videos!
#5. The advanced searching features
One of the most common problems one faces while using YouTube is not getting the gateway to a video because you don't know the title! Well, with the advanced search features of YouTube, you can get the URL of any video very easily. All you have to do is type "allintitle" before your keyword. What it does is only show videos that have all of the keywords in the video.
In order to narrow your search results, you can exclude specific keywords. Suppose you want to watch a wrestling video that doesn't have "wwe" in the title. Just type "wrestling highlights – wwe." The "-" will tell the search program to exclude videos that have "wwe" in the title.