As today IRCTC announced the Indian Railway budget for 2015, there's another surprise from IRCTC, and it's kinda big deal!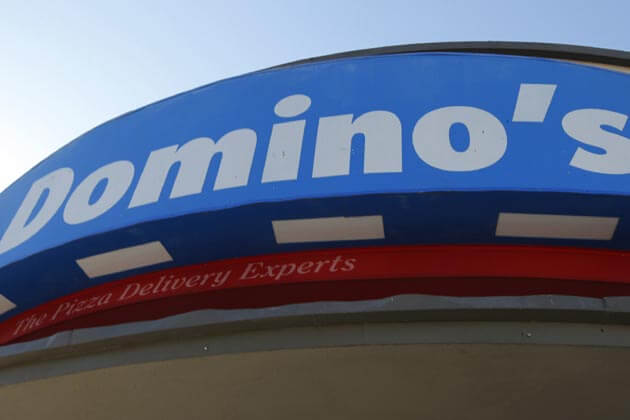 IRCTC officially partnered with one of India's leading Pizza franchise, Dominos, in order to deliver Pizzas in train seats directly. For now, he facility is available only in 12 selected Railway Stations, but it will soon become applicable in numerous stations across India.
IRCTC is currently, in partnership with Jubliant Food Works, Domino's parent food brand, in order to test this new scheme's efficiency! Under their newly launched e-catering services, the rail service provider is now trying to offer popular food brands in the market aboard their trains.
For now, this facility is provided only in 12 Indian cities, which are:
Agra
Alwar
Ambala
Jalandhar
Mathura
Muzzafarnagar
Pathankot
Vapi
Bharuch
Vadodara
, and two more! The company promised to spread this plan if it works out well in its first expedition.
The facility is, for now, provided only in 120 railway station and the number will keep on increasing in the coming days. Since the quality of food provided by IRCTC in the local trains had been criticised over the past few years, this responsibility has now been handed over to Zonal foods.
Here's what an official from IRCTC has to say about this new offer:
"We would be happy if this trend catches on and more agencies enter the arena. It will be more competitive and passengers will not get cheated unless there is cartelization. We can also do away with pantry cars which come with their own set of problems. Instead of a pantry car, we can attach an additional passenger coach to the train. This will fetch additional revenue."
In order to get a pizza straight to your seat, you can call to 0120-2383892-99 or the toll-free number at 1800-1034-139.
So next time you decide your train voyage, remember, there's something awesome by IRCTC and don't forget to order your pizza!