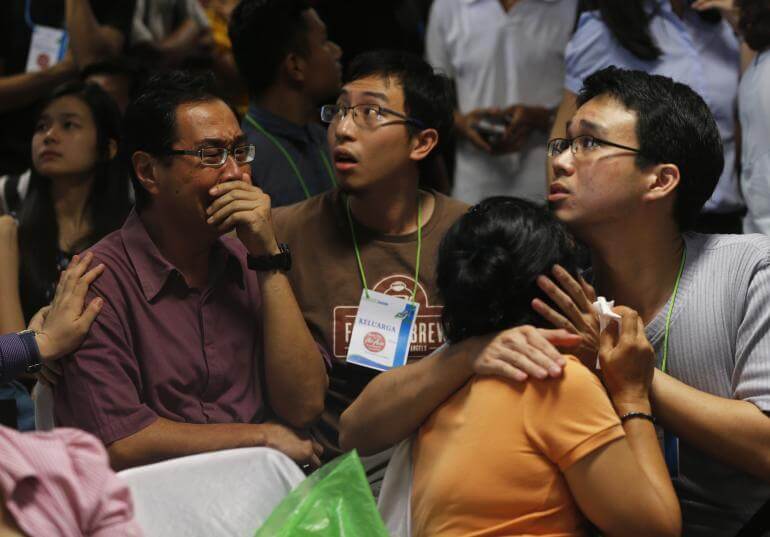 More than 40 bodies were traced at the location where the missing AirAsia plane last made its contact with the controllers. Also, the reports from Sky News say that the airplane's 'shadow' was found on the seabed. Out of 40, three of them were recovered by the Navy Ship from Indonesia and they also said that the victims were not wearing life jackets.
The bodies were found in the java sea, location 6 miles away from the last-known contact. The airplane disappeared this Sunday and carried 12 people. The plane was flying from Indonesia to Singapore and search campaigns, to find more people, have also started.
AirAsia Flight 8501, an Airbus A320-200, was carrying 162 people before it disappeared Sunday after seeking permission to divert its course due to impending severe weather.
Henry Bambang Soelistyo, Indonesia's search-and-rescue chief stated that the plane was at the bottom of the sea.
AirAsia Pvt Ltd. CEO, Tony Fernandes expressed his sadness through his Twitter account.
My heart is filled with sadness for all the families involved in QZ 8501. On behalf of AirAsia my condolences … http://t.co/OJGobL93cR

— Tony Fernandes (@tonyfernandes) December 30, 2014