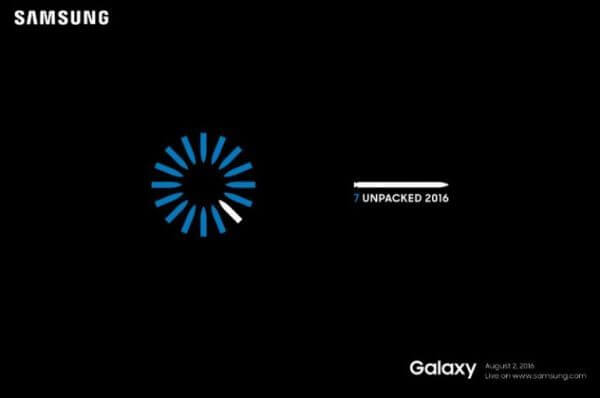 So, it's official now. If you ever thought of the name, Galaxy Note 6, just cut it, you would never get it. Samsung officially unveiled that they will be launching the Galaxy Note 7 phablet in the market on 2nd August.
Samsung has also revealed that the Note7 will rock new S Pen features and a large display, and the official poster also shows the all new S Pen. It is rumored to come with a 5.7-inch display with Octa-Core Exynos or Snapdragon 821 chipset inside it, 64 gigs to storage and 6 gigs of RAM.
It is supposed to rock a 12-megapixels rear camera and a 5MP front-shooter. There are certain doubts in our mind about it as of now, though, we hope they get clear as we get closer to the launch. Now, the thing which most of us cared of was why it is called the Note 7 and not the Note 6. Well, here's what Samsung had to say about it!
First and foremost though, you might be curious as to why it's called Galaxy Note7 instead of Galaxy Note6. There are a couple of reasons why. First, the Galaxy Note7 will complement our Galaxy S7 and S7 edge, and unify our product portfolio. Second, the Galaxy Note7 will minimize confusion about the latest mobile technology from Samsung, and provide full alignment with Galaxy S smartphone."
"The Galaxy Note7 is a powerful instrument for achievement and self-expression, and is made for those who want to get the most from their phones – and their lives. Galaxy Note7 will help people do more in work, at home and everywhere in between. We can't wait to tell you more about it!
So, all I can say about it now is, I'M WAITING!