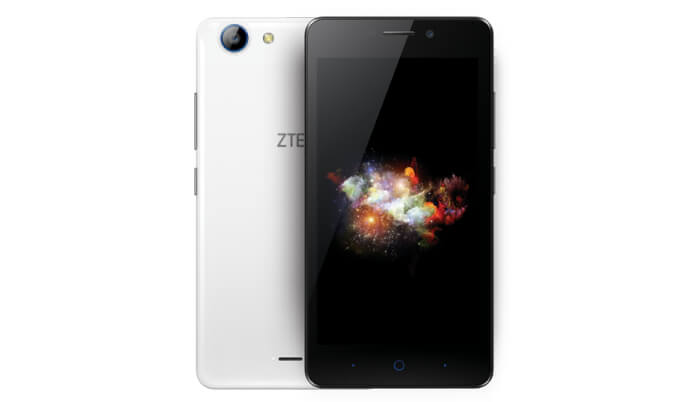 ZTE is popular for launching it's low budget and decently-featured phones. Earlier, they launched the ZTE Blade Qlux 4G, which was claimed to be the most affordable 4G Smartphone at a price of Rs 4,999, and now, they're up with a much better phone, the ZTE Mighty 3C at a price of $79 (Rs 5100).
The device comes with a quad-core Snapdragon 210 processor, with a pretty sleek and light-weighted body (9.45mm). For now, the phone is going to come in two colour variants; Black and White, both of which look pretty cool, though black one looks much better. Obviously this isn't the sole piece in this budget, for it's straightly gonna face the Redmi 2A.
Though it comes with a better resolution and a better camera quality, Mighty 3C comes with a much better design and an improved battery.
Coming to the features and specs, it has got a Quad-core Snapdragon 210 chipset with a 1GB of RAM, coupled with the Adreno 304 CPU. It has got fingerprint sensors with an internal storage of 8GB which is expandable. It runs on the Android Lollipop 5.1 OS and supports Dual-SIM with 4G Connectivity.
As I already said, it has got a mid-ranged screen resolution, 854 x 480 pixel and a 5MP rear camera with a 2MP front snapper. But these only are it's cons. It's superb 2500mAh battery offers 10 hours of talk time and last up to 250 hours on standby. Well, to conclude, the device is really good and all it's features are really fascinating. In case you guys have missed our coverage to another kickass budget smartphone, the Meizu M2 Note, have a look at it.
The device is already in the market, but we still don't know it's launch date in other Asian markets.