Wohoo! I'm on the ninth cloud today. It has been quite a while since I've updated you guys with an interview. With my past chats with Industry experts like Pradeep Kumar and Adam Connell, today I'm interviewing the one who has mastered the art of SEO and link building over the years and is experienced in this field. It's gonna be valuable, and I don't want you to miss it!
Get ready, Neil is having something precious for all of you. Grab a drink and some stuff and enjoy!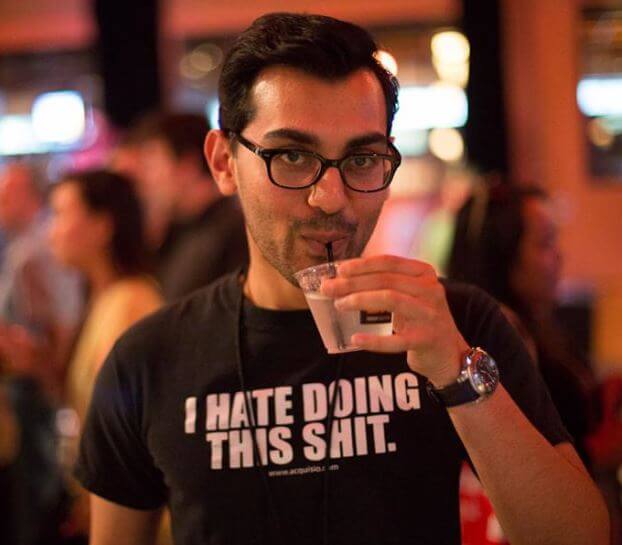 First of all, thank you Neil Sir for agreeing upon the interview. Though, Neil Sir don't need an introduction but we have to start from a formal introduction. Tell us something about yourself sir.
I am a founder of three internet marketing companies. Two of them I still work on (Crazy Egg & KISSmetrics). I have always focused on creating quality content and I have a blog that teaches others to do the same (Quick Sprout).
When and how did you start your blogging career?
I have been blogging for years. I would say I got serious about blogging only 6 years ago though.
Did you make any mistakes when you started your Blogging career?
I didn't focus on content that others wanted. I would write about topics that interested me but that sometimes had little relevancy to others. I have now changed tact and am solely focused on blogging about digital marketing topics.
How did you start companies with names 'Quicksprouts' and 'KISSmetrics'?
Quick Sprout just came to me. I think a company's name really says a lot about the culture and personality of it's employees. We wanted to come up with something catchy and fun.

As for KISSmetrics, it was a group effort.
What is the main cause of failure of bloggers according to you?
I think people focus too much on the end game. The real strategy should be to focus on what matters most — reaching out and talking to your readers. It's important for people to focus on comments and being responsive to their readers. Bloggers also need to focus on producing higher quality of content.
What were the tricks you used to earn millions from your companies?
There really are no tricks, it is just all hard work.
What are 'Quicksprouts' and 'KISSmetrics' all about?
Quick Sprout is my blog where I share my thoughts about digital marketing. There are also tons of guides to help people out.

KISSmetrics is a saas company that I am a co-founder of. We offer customer analytic to our users.
Do you own any blog rather than your companies?
I own another company blog at blog.crazyegg.com. Aside from that I just invest and advise other companies.
You are one of the most successful bloggers and marketers today. How does it feels?
I don't feel that I am successful or one of the best marketers out there. I just enjoy doing what I am doing. Best of all, I love learning new things every day.
What do you feel works more, hard work, knowledge or luck?
Luck of course is the best, but you can't control that. You also need hard work and knowledge… and ideally all 3 of them.
I am pretty okay with content writing but very mediocre with SEO techniques. Any tips for me and other bloggers like me?
Just use the Yoast SEO plugin. That's all you really need as a blogger.
You are a true inspiration to me and hundreds of other bloggers around. Please guide us with some of you basic ideas of blogging and online marketing.
You can get the basics from here: http://www.quicksprout.com/the-beginners-guide-to-online-marketing/
Thanks a ton Neil Sir for taking some of your precious time to answer my questions. You are a true inspiration to me and many other bloggers out there and I am sure this interview of Neil Patel will be very helpful for all of us.
Over to you guys! 😀